Post by J'Ali on Apr 24, 2014 15:14:16 GMT -5
OOC Information
Your Name: Peter Smith
Best way to contact you: I prefer PMs on the board
How you found L.A.W.: Roughkut, I might be wrong since I have forgotten, lol.
Wrestler Information:
Name: Alice Daylight
Nickname(s): My Monster
Gimmick: A giant female who is vastly strong and is well-known in the art of using her size and strength to dominate her opponent. However something that is more impressive than her size and strength is Alice's flexibility. With her flexibility Alice's feet can reach well above her head...which can be scary for anybody, especially when she can simply use a roundhouse kick to swat her opponent off the top turnbuckle with such deadly impact. Knowing that she can't match Angelina's power, Daylight instead chooses to develop a few moves that will often catch her opponent off guard. Eryn often refers to Daylight as "My Monster," possibly to show that she gives her followers affection.
Pic Base: Alexandra Ryan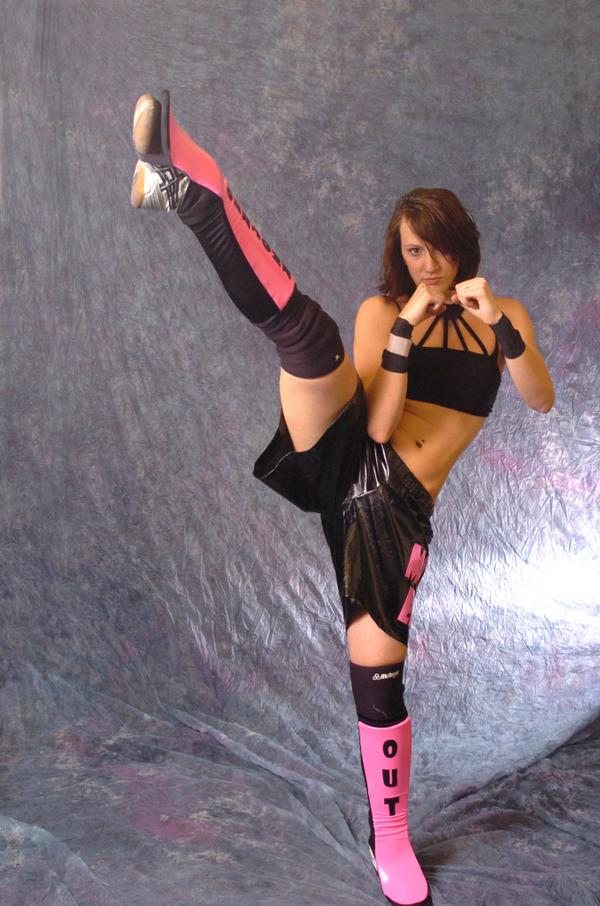 Height: 6'11
Weight: 293 lb
Hometown: Darwin, Australia
Theme Music: "The End" by Roadrunner United
Common Entrance: Look at their stable contract
Alignment: Heel
10-15 Common Moves:
1. Diving clothesline
2. Rolling fireman's carry slam
3. Running front dropkick to a seated opponent, usually preceded by a twisting delayed scoop slam
4. Slingshot diving shoulder block
5. Multiple powerbomb variations
- Bucklebomb (turnbuckle powerbomb)
- Falling powerbomb
- Sheer-drop release powerbomb
6. Corner boot choke
7. Sidewalk slam
8. Bear hug hold transitioned into a vertical running thrust spinebuster to the ring post
9. Pop-up into a spinning side kick
10. Ballistic punching combination, often finished with a throat thrust
Trademark Moves: (3 Max With Descriptions or Video links)
1. Roundhouse kick, mainly used to swat the opponent off the top rope
2. Springboard moonsault
3. Chokeslam
Finisher: (2 Max with Descriptions or Video Links)
1. Morning Daze (Death Valley driver onto the knee)
Manager Information: (If you don't have a manager, leave it blank)
Manager Name: Eryn Tyme and Angelina Goodnight
Manager Pic Base: Check their contracts