Post by The Circle Television Network on May 31, 2014 9:47:31 GMT -5
OOC Information

Your Name: Ron

AIM: icona55a55in
MSN: a55a55in@hotmail.com
Yahoo: a55a55in226
ICQ: 49264726
Twitter: @circletv

How you found L.A.W.: Current Member

---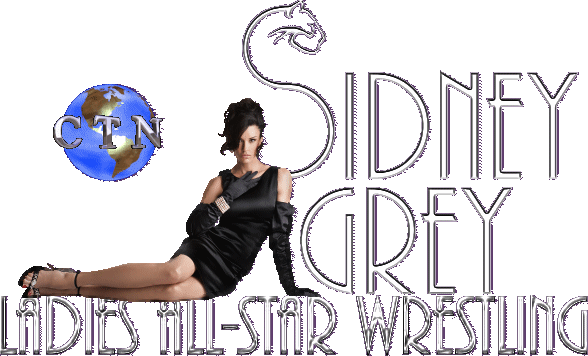 WRESTLER INFORMATION

NAME
Sidney Grey

GIMMICK
Sidney Grey was once an up and coming baby-face superstar in the world of professional wrestling. She was heralded both for her in-ring ability and her otherworldly beauty, a combination that made her a highly sought after commodity. On the cusp of capturing her first major title, Sid was injured after taking a horrifying tumble from the top rope. She worked hard to return to the ring and reclaim her number 1 contender's spot, but despite the rabid support of her fans Sidney's confidence seemed shaken inside the ring. She began to distance herself from competition, focusing more on modeling and her aspiring acting career. Eventually Sidney would leave professional wrestling behind entirely and seek to find her fortune elsewhere.

Success outside the ring for Sidney proved to be a much tougher road, but one she was determined to travel. In time she began to find real success as a fashion model and aspiring actress. When it seemed that she would finally break through the glass ceiling and realize her full potential she fell victim to the temptations of drugs and alcohol. While she was never far from the limelight, it rarely shown on her favorably because of her outlandish antics and reckless lifestyle…but still, her beauty kept her relevant. As the years passed and her beauty began to fade she became desperate and subjected herself to all manner surgical procedures and experimental treatments to cling to the one thing that made her somebody…her looks!

Once a respected wrestler with a bright future, then a model and an actress with the world at her fingertips…Sidney was now nothing more than a shadow of her former self. She was destined to be nothing more than a has-been/never-was statistic, but a funny thing happened with society and suddenly the world became interested in seeing the "reality" behind some of it's more infamous former stars and Sidney fit this billing to a tee! The televised attempts to rehabilitate Sidney Grey (along with a host of other former celebrities) proved to be ratings gold. Sidney's over-the-top persona and legendary melt-downs made her a star once again. Soon Sidney was relevant once more and enjoying every bit of her fifteen minutes of fame.

Now as the star of her own reality television show, "The World According to Sid," and with a second chance to attain the fame she so desperately craves; Sidney hopes to rewrite her own history and show the world why it should have never attempted to pass Sidney Michaela Grey by!

---
CHARACTER APPEARANCE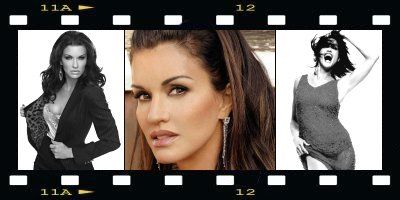 PICTURE BASE

Janice Dickenson

HEIGHT
5'9"

WEIGHT
118 (is what she admits to, actually a bit more)


HOMETOWN
Seattle, Washington (by way of South Africa)

ENTRANCE VIDEO

THEME MUSIC
"Suffocate" by Cold

COMMON ENTRANCE
"Suffocate" by Cold begins to play as the lights dim all through the arena. Fog rolls through the entranceway as a bright light shines from behind it. A shadowy figure is projected through the fog, the sexy figure grinding to the beat of the music. Sidney Grey emerges and surveys the crowd as they boo her loudly. She smirks as she flips off the crowd and moves in time to the beat, going into yet another seductive grind, which ends in a tremendous eruption of pyrotechnics as she runs her hands all along her body, tosses her hair back, and heads to the ring with a laugh. Sid walks slowly down to the ring as she arrogantly taunts the crowd, blowing kisses to some and threatening to slap others all the while with a condescending smile on her face. Sid slides underneath the bottom rope and goes to the far corner of the ring as she stands on the turnbuckle and continues to taunt the crowd, while smiling sadistically as she waits for the match to begin. Sid will typically take the microphone from the ring announcer in order to berate her opponent as well as the town and the fans.

ALIGNMENT
Heel


---
WRESTLING MATCH PSYCHOLOGY
While Sid was an accomplished technical wrestler in her day and she has an extensive knowledge of all manner of holds, submissions, and counters she prefers to take shortcuts whenever the opportunity presents its self. Whenever the referee turns their back she will seize the advantage and kick, bite, or scratch her opponent to gain the advantage or frustrate the opposition. While she will hit an opponent with virtually anything she can find, she prefers to use her heavy black knee brace (which many speculate she doesn't need). She will hit an adversary with a running knee lift, a vicious knee drop, or she will remove it entirely and smash it into their face. Her arrogance doesn't stop, even after the bell rings. She continues to berate her opponent and the fans throughout the match, reveling in their reaction to her antics. Sid will not engage in any highflying maneuvers and will panic if she is forced to go to the top rope, often screaming and begging to be let down. Whenever the match isn't going her way she will attempt to leave the ring and forfeit the match rather than continue to be humiliated. This often leads to her being chased down and bodily dragged back into the ring. When escape is impossible, she will attempt to be intentionally disqualified to escape the beating she has coming her way!

WRESTLING MOVES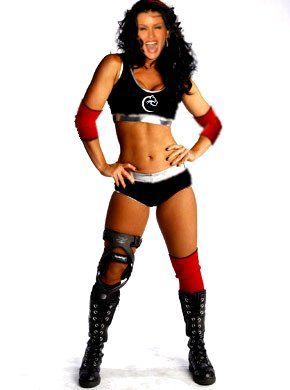 COMMON MOVES


Brainbuster
Sharpshooter
Superplex (from the second rope)
German Suplex
Reverse DDT
Running Knee Drop (using her braced knee)
Death Valley Driver
Sleeper Hold
High Impact Clothesline
Jawbreaker
Swinging Neckbreaker
Second Rope Leg Drop (using her brace for added impact)
Mafia Kick
Spear
Face Buster


TRADEMARK MOVES
(Click on links in description to see video)

Sid-Knee Lock
(Modified Figure-Four Leg Lock)
Sid drags an opponent to the corner as she goes to the outside of the ring, forcing them to straddle the ring post. She bends one leg around the post, then holds them in place as she jumps up and applies a devastating figure-four leg lock, using the ring post. During a match... she will usually apply this out of the sight of the referee and break it when forced. In a no-holds barred match or during an attack she will use it to cripple an opponent.

Cub Killer
(Low Angle Kick Out DDT)
Sid sends an opponent to her knees or lifts them from the mat into the kneeling position, hooking their head as she poses and preens to the crowd, sticking out her tongue and gyrating. She finishes the opponent by smashing them into the mat with a deadly high impact, low angle spike DDT.

Simply Breathtaking
(Combination Powerbomb Lungblower)
Sid lifts her opponent into powerbomb position, holding them on her shoulders momentarily before she falls flat to the mat as she drives them down across her waiting knees with brutal and paralyzing force. This move is a crowd pleaser that leaves her opponents debilitated and writhing in pain. Sid will typically crawl over her opponent and callously squat on their face as she makes a humiliating pinfall attempt.


FINISHERS

The Cradle Robber
(Cradle Piledriver) | (Top Rope Variant)
Sid puts her opponent into a piledriver position, then locking her hands as she puts one of her arms between their legs in a cradle position. She then jumps up and spikes them into the mat with a devastating piledriver. She has been known to apply this move to an opponent perched on the top rope though she never climbs higher than the second rope herself.

Various Rule-breaking Tactics
(Lie, Cheat, & Steal)
Sidney is a cheater of epic...dare we say legendary proportions! Though she may not have the speed and athletic prowess of her youth, there is little match for cunning and treachery! Sidney prides herself on obtaining victory at all costs!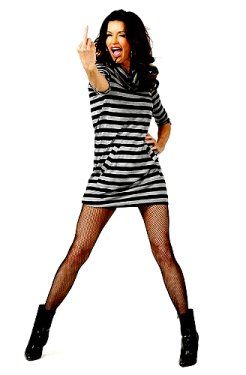 ---
MANAGER INFORMATION

MANAGER NAME
The Circle Television Network
(Multi-Media Corporation)
Click Here To Visit Our Website
Still Under Construction!
---
IMPORTANT LINKS
(Click below for more information)
"The World According to Sid" Internet Movie Database (IMDB)
(Catch up on her reality show history)
Official Twitter Feed of Sidney Michaela Grey: Sid_Rulez_FTW
(Feel free to reply to hear from Ms. Grey directly!)