Post by Anastasia Redheart on Nov 14, 2016 6:09:00 GMT -5
OOC Information
Your Name:
Jiggy
Best way to contact you: PM'S
How you found L.A.W.: Wandering.
--------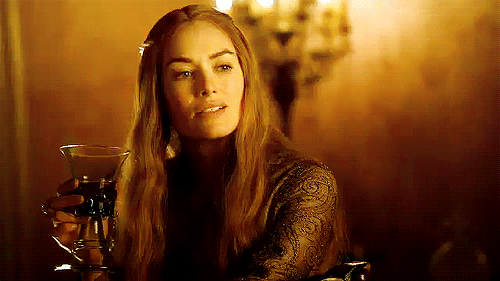 Name: Anastasia Redheart
Nickname(s): "The Virgin Queen"
Gimmick: A Cold and calculating woman born to an impossibly rich and higher class English family, Redheart looks down upon the "Common" people and seems to suffer from something of a "Goddess Complex" believing herself to be nothing less than a uncrowned queen of wrestling and as such conducts herself with a certain grace and carries around the aura of a "Queen". Approaches each match with a sense of gravitas and self-importance, and thinks she is delivering an important service to both the audience and her opponent. Feels that she 'knows' each of her opponents and will talk to them during matches as if dispensing guidance
Pic Base: Lena Headey
Height: 5'9
Weight: 119 ibs
Hometown: Sunderland, England
Theme Music: "Virgin Queen"-The Mediaeval Baebes
Common Entrance:
MY CARE IS LIKE MY SHADOW
LAID BARE BENEATH THE SUN
IT FOLLOWS ME AT ALL TIMES
AND FLIES WHEN I PURSE
The eerie vocals of "Virgin Queen" plays over the public announcement system as the lights start to dim to be replaced by a rich shade of scarlet that overpower the normal house lights and as the few hues of red and it's similar shades would now draw down upon the stage, lighting it up Anastasia Redheart would slowly surface, pushing through the curtain, walking out from the back and onto the stage with complete precision and pose in her every forthcoming step. With her eyes narrowed in focus and the stage lights causing the jewels and rhinestones in her extravagant robe to shimmer and shine. With all eyes now watching down upon her, "The Virgin Queen walks toward the tip of the ramp where she takes a moment to stops, pausing momentarily, but at the same time keeping her attention completely locked upon the ring in the distance at the conclusion of the ramp. Redheart keeps her eyes narrowed,, before taking a quick breath and then proceeding to walk forward at a very slow and calculating pace. Her emotionless expression makes her impossible to read, as she proceeds to conquer the ramp way, averting her eyes from time to time, but at the same time paying no real attention whatsoever to anything else that's going on around her. Once she'd made way to the bottom of the ramp, she motions toward the left immediately, choosing the stairs as her preferred method of entry. Once the steps had been reached, Redheart would waste little to no time at all, as she would immediately step up, holding the turnbuckle pole as she slides herself across, moving toward the left side of the outer canvas. From here, she takes a few steps across the apron...And pausing to look out at the baying see of humanity very symbolically and ominously looming over them like a great shadow. She doesn't even attempt to hide her disgust for the peasants below, before she clicks her fingers points to the ref and mouths "Open". The referee somewhat reluctantly moves over and opens the ropes and Redheart eventually entering the ring. Once inside the ring, she now walks to the far side turnbuckle without hesitation. Once reaching said turnbuckle, she places both hands upon the top rope at either side, clenching them tightly within her grasp. She then grips them a little tighter for leverage whilst pulling herself up and into the corner, placing her feet on the middle rope at either end of the turnbuckle side. Whilst now in her vertical position, standing steady upon the middle rope with her balance no longer a problem, she looks down at herself as if admiring her own regalness. Before opening her arms out wide as if inviting the world to gaze on her splendor she tilt her head up in the process with her eyes closed. She holds her pose for a further few moments, before lowering her arms down whilst slowly lowering her head back to it's normal positioning in the process with an evil and opportunistic look in her eyes, a look that reflects no visible emotion whatsoever. nothing but evil intentions from a cruel mind from this point, once she'd instilled fear into the majority of those at ground level looking up toward her, she would drop down from the corner top, and walk back toward the center of the ring, pacing herself up toward the ropes at the other end. Standing in the middle she slowly starts to disrobe from her gown looking out to the crowd with a watchful eye. She can see them shouting out toward her waving their signs, and booing her every move as loud as they possibly could. But it didn't seem to bother Redheart at all as she calmly places the neat folds of clothes off to the side If anything, she enjoyed it. Loved it. Which was now quite evident by the slight smirk that had crawled it's way upon her face at the corner side of his lips. She bites upon her lower lip whilst lowering her arms, before stepping backward, and turning herself toward the ramp. She paces back and forth a few times, gritting her teeth as you can see the veins pulsating at either side of her neck. Physicking herself up, she keeps herself moving on the spot, keeping that intensity pure whilst watching the main-stage as he's now awaiting her prey.
Alignment: Heel
10-15 Common Moves:
Facebuster
Several DDT Variations
Reverse STO
Bridging German Suplex
Fisherman Suplex
Wrist Lock Turned into a judo throw
Russian Leg Sweep
Running Neckbreaker
Lungblower
Shoulder Jawbreaker
Trademark Moves: (3 Max With Descriptions or Video links)
Regal Plex
-Regal Plex
2. Kin Slayer
-STIFF big boot/Brouge Kick
Finisher: (2 Max with Descriptions or Video Links)
Virgin-Triangle
-Triangle Choke
Cloak of Despair
-Double Underhook DDT
NOTE: In BIG match occasions, She has been known to combine and deliver both of these finishers in quick succession ( IE. Double underhook quickly floated over into a triangle choke)
Manager Information: No manager
Manager Name:
Manager Pic Base: