Post by Maya Jensen on May 22, 2017 15:17:34 GMT -5
---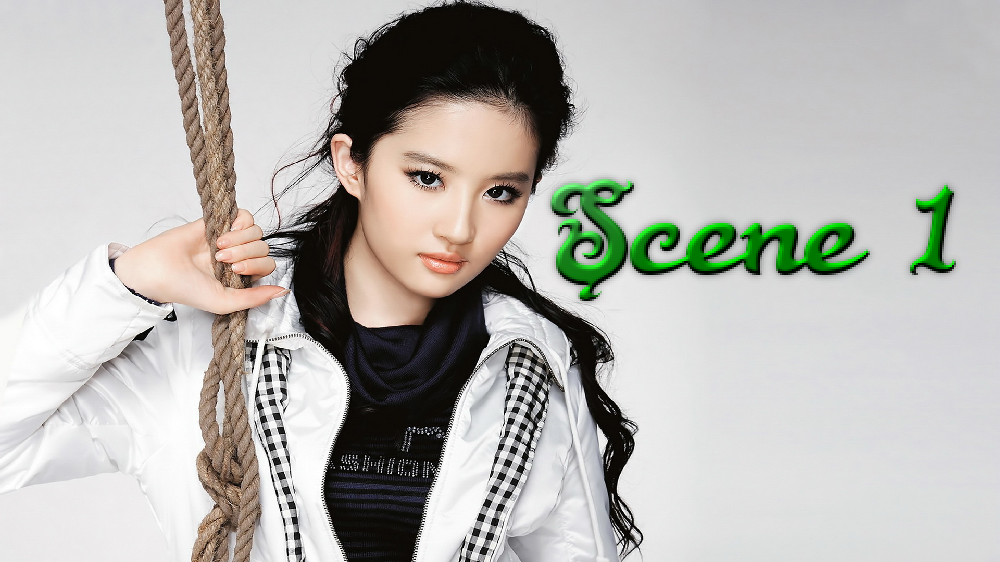 The day was May 19th and Maya Jensen finds herself waking up yet again in her bed in the Jensen Mansion. She gives a stretch and a yawn as she sat up in her bed. The previous night she had another night terror but it was more a regular occurrence for the young girl. So Maya swung her legs out of her bed and walked to the bathroom attached to the room. After a quick refreshing shower and a change of clothes, Maya headed out of her room and down the hall. She took the stairs until she arrived at the base of them before making her way to the dining room. Once there she stepped inside.
-ALL-
"SURPRISE HAPPY BIRTHDAY!!"
Maya actually jumped slightly as she saw all the people and decorations inside the area. After the initial jump, Maya actually gave a smile.
-Maya Jensen-
"You guys... thanks."
Maya smiled as she walked into the room and looked around at everyone. First she noticed her girlfriend, Mizore Payne as she was standing next to the long table. She had on a black tank top with her usual plaid skirt. However, for the occasion, her usual knee high socks had a birthday pattern on it, complete with the very words going down each leg. Next Maya caught sight of her family, all on the far side of the table. There was her Stepfather Michael Jensen, wearing his usual business casual attire. Standing next to him was her mother, Krisy Jensen. Maya smiled slightly at her as she noticed she seemed to be in more a good mood. After all Maya and her mother had been having problems. Next to Kristy was the 6-year old twins, Julian and Serena Jensen. Both of them were looking as excited as ever which always brought a smile to Maya's face. Next to them was Britney Jensen, Maya's older sister. Britney was wearing a dark top with dark blue jeans. She seen Maya's glance and gave her a smile.
Aside from a few other household staff, there were two others in the room that Maya recognized. One of which was Jeff Payne, Mizore's dad. The other was his girlfriend and one of Mizore's friends, Hollie Winder. It was these two that Maya walked up to first.
-Maya Jensen-
"Glad you guys could come."
Jeff gave a nod and Hollie smiled to her.
-Hollie Winder-
"Not every day you turn 18."
Maya gave a nod as she turned to walk over to the table then she remembered something. So she turned back to the couple.
-Maya Jensen-
"Oh, and happy birthday Hollie."
See, Maya and Hollie shared a birthday. Though, Maya sometimes forgot because each time they threw a birthday party for Maya, it was for Maya alone. Maya wondered sometimes what Hollie did for her birthday but thought it was best not to ask, after all she knew what Hollie was like and it'd just be more embarrassing to find out.
-Hollie Winder-
"Glad you remembered."
Hollie chuckled slightly and Maya nodded. So she turned back around and headed to where her family and Mizore stood around the table. She got the usual happy birthday from them all and then everyone there had a seat as they had a meal which was Maya's favorite breakfast.
After everyone ate, they all headed to the living room where it was also decorated for the party. Maya slightly wondered how the surprise would have worked had she decided to go in here before the dining room, but it didn't really matter. Instead, her focus went to the center of the room where a stack of gifts laid out on the coffee table. Maya gave a smile as she walked up to them, her family and friends gathering around.
-Britney Jensen-
"Which one you going to open first?"
Maya looked at them all as she wondered that herself. There were 7 gifts in all. So she just picked the one on top, which was plain envelope. Maya opened it up as she saw a cute looking cartoon white tiger on the front. She glanced over to Jeff Payne knowing it was from him.
-Jeff Payne-
"Yeah, I couldn't think of what to get you. Mizore tried to give me some ideas but in the end I figured you can just pick your own gift."
Maya looked back at the card, realizing that Jeff put some money in it. Sure enough when it opened it had the usual hallmark happy birthday with a crisp 50 dollar bill inside.
-Maya Jensen-
"Thanks."
Maya said as she removed the bill and slid it into her pocket before placing the card to the side. Next up, she pulled off another box, this one was had a tag showing that it was from Hollie. Maya tore away the wrapping paper to reveal a shoebox underneath. Maya rose an eyebrow at that. The cover didn't exactly say what kind of shoes they were but Maya did notice the size on the side which was not her size.
-Maya Jensen-
"Uh.. Thanks?"
Hollie chuckles slightly at Maya's response.
-Hollie Winder-
"The gifts inside the box."
Hollie had that tone to her voice making Maya a little nervous about opening it. Maya looked at it a moment before slowly opening part of it and peeked inside. A blush spread on her face before she quickly shut the lid.
-Julian Jensen-
"What was it? I didn't see?"
-Serena Jensen-
"Me neither."
The twins were there trying to get a peek into what the gift was but Maya slid it over a tad so they'd not bother it. The blush prominent on her face. Hollie of course actually chuckled.
-Hollie Winder-
"Do you like it? I figured you and Mizore could get some use out of it tonight."
She gave a wink which only caused Maya to blush even more. Mizore actually flushed red herself as she realized what it probably was.
-Mizore Payne-
"You didn't?!"
Hollie actually chuckled a bit more before giving Mizore a wink.
-Hollie Winder-
"I'm sure you'll like it too. Just remember you need to fill it up. I could recommend a good..."
But Hollie was given a look by both Jeff and by Kristy. While Jeff's said that it was too much information, Kristy's was more looking more stern. She also got the gist of what the gift was and wasn't to pleased, but she also didn't want Hollie to be saying things like that with her 6 year-olds present. Hollie got the message and stopped.
-Hollie Winder-
"Well, I can let you know later."
Maya and Mizore were both flushed with red as Maya set the shoebox aside, making sure it was on the opposite side of the table as the Julian and Serena's curious minds were peaked. After making sure the two wouldn't take it, Maya took the next present. This one actually addressed from both the twins at once and it took the twins' minds from Hollie's gift and now to what their older sister thought about the gift they got her.
-Serena Jensen-
"Open it!"
-Julian Jensen-
"You're going to love it!"
The twins were as excited as ever as Maya enjoyed the excuse to get out of the embarrassing situation. So she unwrapped the gift and found another box. She didn't expect to find any kind of embarrassing gifts in it so she went ahead and opened it pulling out... a barbie doll? But not just any barbie doll, this one looked like Maya herself, including the attire. Maya didn't exactly play with dolls but she was curious about it as she turned to the twins.
-Maya Jensen-
"Where did you get it?"
The twins smiled as they looked to each other then back to Maya.
-Julian Jensen-
"We can't tell you."
-Serena Jensen-
"It's a secret."
Maya was a little confused as she glanced towards Kristy and Michael. Michael mouthed 'We'll tell you later' and Maya gave a nod before she put the doll back in it's box and set it aside. The next one Maya picked up said it was from Britney. Maya glanced to her older sister before she opened it up. Inside was a rather large box. Maya curiously opened it to find a sheet of paper on top of what looked to be a black shopping bag. Maya took the note and read it aloud.
-Maya Jensen-
"It's time I gave these back to you."
Maya again glanced to Britney as she smirked slightly. What was she talking about? So Maya glanced inside the bag before closing it back up pretty fast, her blush returning to her face. Seemed Hollie caught on and glanced to Britney.
-Hollie Winder-
"Hey, isn't that what I gave Maya for her 16th birthday?"
Britney gave a wink before she replied.
-Britney Jensen-
"Sure is. She's old enough now."
Maya blushed harder as Mizore now realized what it was they were talking about. But Maya also put that aside trying to move on but Hollie couldn't help saying one more thing.
-Hollie Winder-
"Well, aren't you two going to be having fun tonight."
-Jeff Payne-
"Hollie!"
Maya and Mizore blushed again as Maya reached for the next present wanting to just move on. But it wasn't over just yet as Hollie turns to Jeff with a half shrug.
-Hollie Winder-
"What? She's of legal age now. There's no reason why she can't get have a little Birthday..."
-Kristy Jensen-
"That's enough of that."
Kristy chimed in pretty angry and annoyed at Hollie at the moment.
-Hollie Winder-
"Ok, ok fine have it your way."
Finally, Maya was able to look at the next gift and seen it was another one from Britney. Maya looked up at Brittany as she wondered if it was safe. Britney caught the expression and nodded her head.
-Britney Jensen-
"Don't worry, Stealthy, this one's fine."
Maya frowned but not at what she said, but what she called her. But she'd let it slide for now. She was just ready to clear the awkwardness from the air. So she unwrapped the gift and found, a video game called '1,2, Switch' for the Nintendo Switch. Not only but two more Nintendo Switch Accessories which was an additional left and right Joy-con controler. Maya looked back at Britney and rose an eyebrow.
-Maya Jensen-
"Uh, thanks, but I don't have a Switch."
-Britney Jensen-
"Well, now you have a reason to get one."
Brittany winked at her sister causing Maya to just shrug. So Maya set those items aside before taking the next gift. This one addressed from both Michael and Kristy. Maya looked to both of them before she opened it. When the paper came off she couldn't help but think she should of opened this one before Britney's for inside was a Nintendo Switch special bundle. Not only did it come with the System itself, but also a microSD card, Legend of Zelda: Breath of the Wild, Mario Kart 8 Deluxe, and a pro controler.
-Britney Jensen-
"Would you look at that. Now you have a Switch."
Britney chuckled as Maya smiled looking at her then her parents.
-Maya Jensen-
"Thanks you guys."
-Michael Jensen-
"Our pleasure."
Kristy only gave a nod and Maya turned to the final present. She brought it closer to herself and then inspected it for a tag or any indication of who it was from.
-Maya Jensen-
"There's no name."
-Britney Jensen-
"Maybe it's from Uncle Gabriel?"
Uncle Gabriel was Michael's older brother. Maya had spent a few months living with him before she was able to return to the Jensen Mansion. But as Britney said that, Michael shook his head.
-Michael Jensen-
"No, Gabriel said he'd be late and was bringing his gift then."
Britney only gave a shrug to that and Maya was even more confused. But she shrugged it off.
-Maya Jensen-
"Perhaps it says inside."
So Maya removed the wrapping paper to reveal a plain white box. On top was a simple 'happy birthday' written in green. Maya took a moment as she looked at that before opening it up and peering inside. She she saw was what looked to be blue hair. Maya started getting an uneasy feeling as she took ahold of the object and lifted it out of the box. The object in question was a full mask made with great quality materials. The blue hair in the form of a braid felt genuine as did the material that made up the skin. The mask also had holes for the eyes and mouth yet shaped nicely and would be very form fitting. The odd part though, aside the blue hair, was the fact that the skin was green and the ears were pointed as if it were some short of elf. Maya looked at this mask before giving a slight yelp and tossing it hard away from her. The others in the room had seen it and while the twins thought the mask was pretty cool, others had different opinions of it. Maya was breathing heavy slightly as Mizore took the box from Maya and began to look inside of it for any clues as to who could of gotten it. Britney however, went over to the throne mask and picked it up before bringing it back over.
-Maya Jensen-
"... Is this some kind of joke? If it is.. it's not funny."
Maya looked around the room to see if one of them would fess up. But none of them seemed to claim responsibility. Finally, it was Michael who stepped up.
-Michael Jensen-
"Well, I say we just move on to the other activities."
That got an agreement from everyone in the room. Britney handed the mask to Mizore who put it back in the box and set it down with the other gifts for the time being.
Soon, the group got caught up in other activities. Jeff and Hollie eventually left though leaving just Maya's family and Mizore. It didn't take long but the mask was all but forgotten and for the rest of the day, Maya enjoyed herself. Surely a great birthday.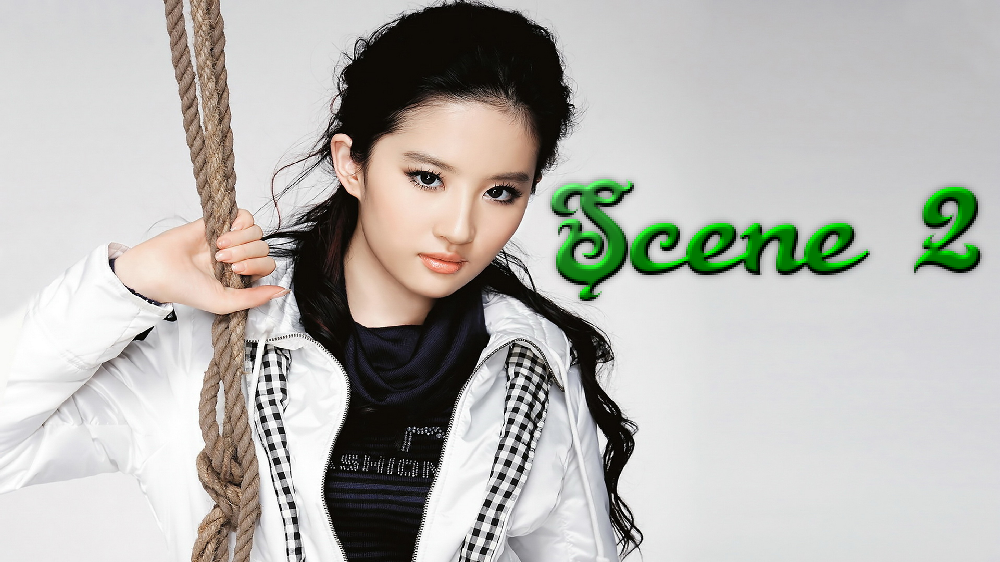 The day was now May 20th and Maya found herself in her 2010 Green Synergy Camaro. Hooked up to this vehicle was a U-haul filled with Maya's belongings. Yet it wasn't Maya who was driving this vehicle but Maya's girlfriend, Mizore. Not that Maya didn't have a license, just it got to be a habit for Mizore to do the driving, since it was Mizore who drove Maya to and from school for the past year now. In fact, it was Mizore who used the vehicle more than Maya herself, since Maya had multiple forms of transportation living in the Jensen Mansion, including a limo that she had access too. But that was all in Maya's past as now Maya was moving into Mizore's place. Why? Well, the primary reason was Maya's mother, Kristy.
You see, Kristy has had an issue with Maya dating Mizore ever since she found out about it. At first they did their best to keep it a secret, however, a friend of Kristy's had found out about Maya and Mizore's relationship and inadvertently informed Kristy of it as he assumed she already knew. A Lot of things happened between Maya and her mother since then, but in the end, Maya was allowed to finish her last year at school in the Jensen Mansion. However, Maya was the one who decided to leave the day after her birthday. She loved her mother dearly but Maya also believed that being under the same roof would cause more harm than good.
The other factor in the matter was pretty obvious. Maya wanted to be able to spend as much time with Mizore as possible and moving into her place was the next logical step in their relationship. It also didn't help that Maya's mom practically had her on house arrest and rarely let her see Mizore, outside of when Mizore took her to school. But that was all in the past. For now, Maya was heading to her next home, sitting in the shotgun seat of the car she got for her 16th birthday. Yet, it was none of those things that was on Maya's mind as she scrolled through the LAW website for any sign of her opponent rebuttal to the video she uploaded some time back. Maya frowned as she couldn't find anything.
-Mizore Payne-
"Something wrong?"
Mizore had glanced over and seen that Maya's facial expression. Maya didn't even glance up from her phone as she refreshed the page for what felt like the thousandth time.
-Maya Jensen-
"Starlight hasn't sent in anything yet."
It was hard to tell Maya's opinion in her voice as it echoed that of both concern and annoyance. Mizore, however, knew that tone all too well as she had seen it multiple times in their old federation.
-Mizore Payne-
"Really? You don't think she's chickening out do you?"
Maya gave a sigh as she put her phone to sleep and just stared out the window.
-Maya Jensen-
"I don't even know. I still don't know what happened to her in her first match. That one with Anaarchia was on the LAW #61 card but they never had the match. Could of been any number of reasons I guess, but I don't want her to not show up for my debut. Then I'll have to wait even longer before I can get a match."
Maya frowned at her own words. Truth be told she had been getting pretty anxious about finally stepping into the wrestling ring again. Sure, she had some practice but that wasn't what Maya needed. She wanted an actual match and not to just head on out to the ring to find out that her opponent has elected not to show up.
-Mizore Payne-
"I'm sure Mr. Dupree will make sure she's found for the match."
-Maya Jensen-"Maybe, but would it be even worth it for him to do so? I mean he's already said this is her last shot to prove she wants to be in the company and I'm sure not showing up for the match will just have Mr. Dupree to fire her."
Mizore took a brief moment from the road to glance over at her girlfriend before giving a shrug then returned her eyes to the road.
-Mizore Payne-
"Possibly, but I'm sure Dupree will have someone else in mind if she doesn't show up."
-Maya Jensen-
"Like you maybe?"
Maya smiled slightly at that. Truth be told, she never did like facing Mizore in a match, practice sure, but never in a fully sanctioned match. However, Maya also hoped that Mizore would return to being a wrestler so the two of them could reform their tag team. But Mizore lightly chuckled, knowing it was more a tease than an actual offering.
-Mizore Payne-
"I already told you I'm retired. I accomplished everything I set out for in EWE and I don't need feel the need to prove myself elsewhere."
-Maya Jensen-
"I know, I know. Just would've been fun to team up with you again. Let the Frost E.... well I guess we can't use that name any more."
Maya shrugged to herself as Mizore chuckled. The name had been a combination of an attribute from the both of them. However, the part that was attributed to Maya no longer fit. So Maya just powered up her phone again and hit refresh on the LAW website but just frowned as once again there was no new information from Starlight.
-Maya Jensen-
"I'm beginning to wonder if she even cares about being in LAW. She hasn't posted anything on the site since she was contracted, the only thing I found on the LAW site about her was her profile."
-Mizore Payne-
"Atleast, you know what kinds of moves she knows."
Maya again shrugged. Sure it'd help in the long run but not what Maya was getting at.
-Maya Jensen-
"Yeah, but I had to check out another federation just to see her use them in action. Ok, fine I can't complain about that since she'd have to do the same for me, but this is my debut. This is supposed to be Starlight's second match. Not to mention at least I've been more active. Showed up at LAW #62, even did my two Prime Data's and I've been plenty active on twitter as I've been trying to get to know some of the others in the company. But Starlight's not even done that. I know she has a twitter account, but no replies not even from her mentions."
Maya actually switched over to twitter on her phone to double check what she just said. Sure enough, Starlight's twitter was still inactive when it came to LAW. Unless she missed something. But she'd seen most of the activity on her feed even if she did just scan through some of the minor ones.
-Mizore Payne-
"Well, not everyone's as active on Twitter."
-Maya Jensen-
"Yeah, but it just makes me wonder how much she cares about our match. I mean sure, she could be dead focused on the match, Training with no distractions, but it's hard to think that when she's just as silent as she was for what was supposed to be her first match and look how that turned out?"
Swiping her finger on her phone's screen again, Maya went to where she booked marked a video she sent in for another federation. She glanced at the time-stamp then checked the timestamps of her opponents.
-Maya Jensen-
"See, look here. She was more than active for this match. Even sent in a video before all of her opponents. So you can't tell me she's just not active."
Maya tried to show her phone to Mizore. Mizore only gave a quick glance before looking back to the road. Maya only sighed as she took her phone back as she leaned back in her seat.
-Maya Jensen-
"I know I'm ready for this match. I've been fired up since before I finished my LAW contract. I know that I will make an impact here but how can I if I don't even have an opponent?"
Maya takes a moment to calm herself down as she noticed they were just about to their destination. so Maya puts her phone to sleep and into her pocket.
-Maya Jensen-
"But you know, maybe you're right. I'm sure Mr. Dupree will make sure she shows up. Has to get his money's worth before she's let go I guess. If not, then I guess I'll just have to prove myself with someone else."
-Mizore Payne-
"That's the spirit."
Mizore smiled as she then pulled into the driveway of Maya's new home. After turning off the car's engine Mizore already began to open her door.
-Mizore Payne-
"Now, let's get you settled in."
Mizore smiled as she got out of the car and Maya followed soon after. For the rest of the day Maya and Mizore worked on moving Maya's belongings into the house and organize them as well. And in the days to come, Maya continued to train for her match at Validation as well as kept her eyes and ears open for any sign of her opponent.
---
-LAW Record-

Win: 0

Losses: 0

Draws: 0

-Championships-

N/A

-Next match-

Validation 2017

Date: 5/28/17
Location: AT&T Center, San Antonio, TX

Opponent(s): Starlight

At Stack: Starlight's career(if she no shows)

Stipulations: Single match