Post by Nyako on Jul 13, 2014 13:40:08 GMT -5
NYAKO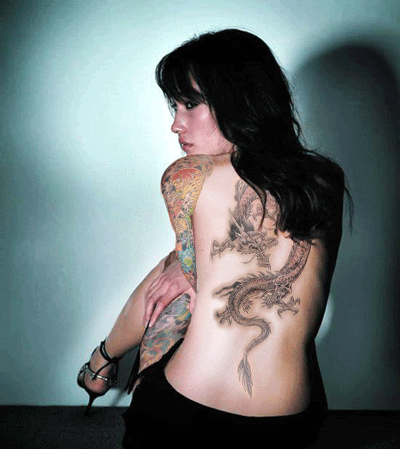 Ring Name:
Nyako
Birth Name:
Nyako Shinsuzuki
Nickname(s):
Korean Natural Disater, Asian Terror
Height:
5'8"
Weight:
130 lbs.
Origin:
Seoul, South Korea
Entrance Music:
"You're Going Down"
Sick Puppies
Alignment:
Tweener (leaning toward face)
Wrestling Style:
All Round, Kick Boxing
Pic Base:
Maggie Q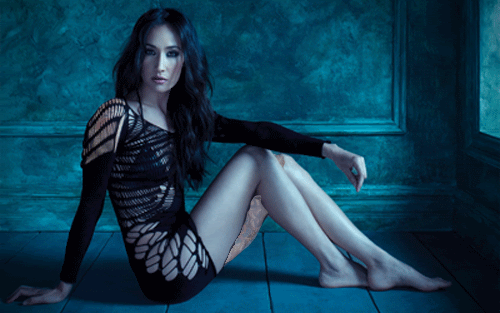 Move List


Snap Suplex


DDT


Knife Edge Chops


Snake Eyes


Foot Choke


Dragon Suplex


STF


Northern Lights Suplex


Flying Back Elbow


Fujiwara Armbar


Swinging Neckbreaker


Standing Dropkick


Snap Powerbomb


Hurricanrana


Muy Thai Kicks


Enziguri


Running Knee Lift


Spinning heel kick


Signature Moves
(click on names to see move)
SEOUL BURNER
(Driving Knee/Face Buster)
After sending an opponent into the turnbuckle, Nyako grabs them by their hair as she climbs to the second row. Nyako plants her knee behind the opponent's head as she jumps off the ropes and drives her opponent into the mat face-first with her knee planted firmly in the back of their head. This maneuver frequently results in busting her opponent open and leaving them ripe for the picking.
SHOCKWAVE
(Roll Through Snapmare Kick)
Nyako sets opponent up for snapmare on her shoulder but rolls through with opponent leaving them I na sitting position which Nyako stands up from and kicks them in the chest.
EASTERN THUNDER
(Forward Russian Leg Sweep)
Nyako sets opponent for a Russian leg sweep but instead of falling backward she falls forward driving them face first in to the mat and leaving them dazed.
Finishers
(click on names to see move)
TSUNAMI DRIVER
(Gory Neck Breaker)
Nyako kicks opoonent in midsection then goes for a gut wrench lift over her shoulder. She then locks her hands around there neck as the hang behind her then falls to a sitting position for a neck breaker
NYAKO LOCK
("Flying Dragon" / "Cristo")
Nyako catches opponent in a flying head scissors but after locking her legs around their neck she grabs their far arm from behind and pulls back on it, wrenching their arm out of the socket and driving them down to the mat. (submission finisher)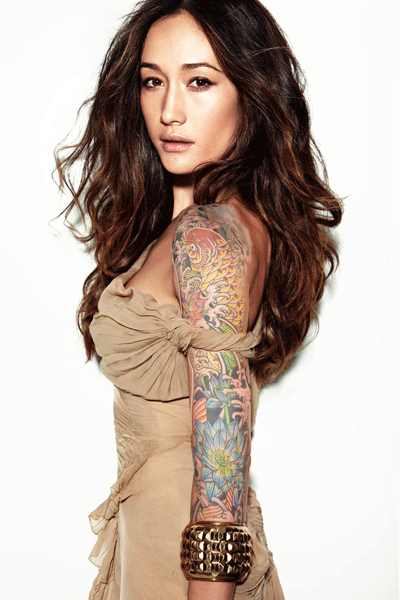 HISTORY
Coming Soon….
PERSONALITY
Silent but deadly. Nasty as all hell. Not a pushover by any means. She is not the type of person you cross unless you are ready for a world of pain whether you are a man or woman. Her motivation is to inflict as much pain as possible on anyone who crosses her path.
Tries to see everything from all paths so she is never caught by surprise but this does not always work out for her, especially when dealing with her sister Oni. Still a force to be reckon with and a cold blooded streak to be cautious of.
APPEARANCE
Korean beauty, long dark hair, slender, lean muscled body . Has the same arm sleeve tattoo on her right and left arms, one on her left thigh, a dragon tattoo on her back, and one done by her sister on the back of her neck. She has been hardened by the street life in Korea basically on her own early in child hood so her eyes are sometimes described as soulless black pools
Ring Attire:
To the ring she wears a black vest with a dragon on the back in silver and a black mask covering the lower half of her face. In the ring she can be in two types of ring gear. One is a black leather, sleeveless, low cut body suit laced up the front and the sides along her abdomen cut out and a leather choker. The other type of outfit is a colored halter bikini top with matching long arm sleeves like Jeff Hardy and black semi baggy pants. Both outfits she wears black boots with them.
ENTRANCE
"You're Going Down" starts playing and Nyako emerges from the back being accompanied by her manager, Syn, who also carries the Marquee Title for her. They are met with a decent chorus of cheers. She starts down the ramp way scanning the crowd before turning her attention the the ring and walks slowly down to the end on the ramp with Syn in tow.
At the end of the ramp she gets a running start and hops up on the apron before climbing through the middle ropes quickly to the inside of the ring. After entering the ring she walks over to a corner and raises her arms in the air with her index fingers pointed at the sky as a few pyrotechnics explode In the ring behind her and the crowd reacts. Meanwhile Syn makes he way over to Nyako's corner cheering her client on and the belt over her shoulder for safe keeping.
Nyako hops down from corner and turns her full attention to match and waits fr it to start after gettign a few words of advice from Syn.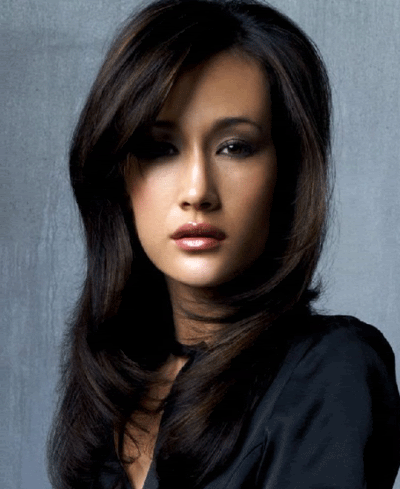 For addition info please check out her bio page:
Nyako's Homepage
Contact info:
AIM: bludsyn313
Twitter: PNMonkey, SynCTN
Email: [/a]
cjg313@gmail.com