Post by USA on Dec 7, 2014 6:52:52 GMT -5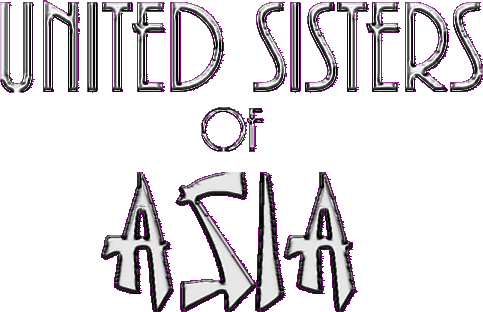 The United Sisters of Asia, is a term originally coined by the media, only recently officially adopted by the group. The group has dedicated themselves to defending the rights of Asian wrestlers in the West and promoting a positive image of Eastern heritage and culture.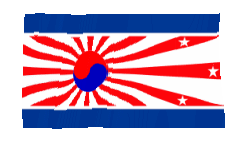 The group's flag is an amalgamation of the collective national flags of its original members, representing strength, loyalty, and honor! The blue stripes are from North Korea and stand for sovereignty, friendship and peace. The red and blue yin and yang are from the South Korean Taegeukgi and represents the group's assertive force and receptive nature. The red rays of the Nisshoki from Japan represent the group's expanding light over the rest of the world. The three stars are the original three sisters of the movement…spreading their benevolent grace as they unite their sisters one and all!
---
CURRENT STABLE MEMBERS
Click the member image to view their full individual biography
---
THEME MUSIC
"Megitsune" by Babymetal
ENTRANCE
The lights flicker before going out in the arena, causing the fans scream and panic. A soft light pours from through the entranceway along with a thick fog. "Megitsune" by Babymetal plays as the group, dubbed as U.S.A., walks through the entranceway, led by SoLo, who carries their flag. As the fans stand to get a good look at them, they head down to the ring drinking in the response from the fans. The fans scream U.S.A.! with some meaning to show their support for America while other's support the sisters.

They enter the ring and plant the flag in their corner, going from turnpost to turnpost inciting the crowd.
---
STABLE DYNAMIC
The group is capable of forming tag teams in a variety of combinations. While not all of the members of their movement tend to get along in perfect harmony, each combination has unique strengths and weaknesses that confuse and confound their opponents.
---
---
---