Post by The Circle Television Network on Mar 1, 2016 11:29:42 GMT -5
OOC Information

Your Name: Ron

AIM: icona55a55in
MSN: a55a55in@hotmail.com
Yahoo: a55a55in226
ICQ: 49264726
Twitter: @sidrulezthworld



How you found LAW: Current Member

---

WRESTLER INFORMATION

NAME
Bobbi London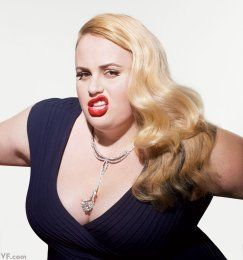 GIMMICK

Bobbi is the product of street life in the wilds of Queensland, Australia. Her mother was a con-artist who got knocked up by a guard while she was doing a bid for a heist in London, England. Her mother named her Bobbi London so she would never forget where her daughter came from…especially since she has so many children with so many different fathers.

Bobbi is an aspiring gangsta rapper who was looking to break into the American music scene before discovering that her lack of street credibility put her at a decided disadvantage for getting work. Down on her luck and facing the possibility of going back home a failure, she encountered Kenzi Grey during a movie shoot and was hired as her personal bodyguard because of her imposing physical stature.

Despite her appearance and oftentimes crass demeanor, Bobbi isn't particularly mean or vicious, just easily manipulated by Kenzi. Bobbi is actually very good natured and affable when out of the influence of her employer. Though she is currently working as protection for Kenzi, she is always looking for her own big break that will make her a star in her own right.

While Bobbi is primarily security and muscle for Kenzi Grey, she is a contracted wrestler for LAW and will compete in singles matches or tag team matches with her employer, Kenzi Grey.


---
CHARACTER APPEARANCE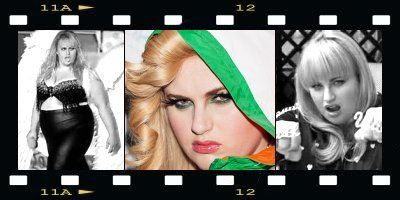 Bobbi is an overweight blonde who is unashamed of her girth and flaunts it quite freely, calling herself Big, Beautiful, and Delicious! She is most comfortable in her oversized track suits, but for the right occasion, she will clean up nicely to impress the masses.


PICTURE BASE

Rebel Wilson

HEIGHT
5'7"

WEIGHT
291lbs


HOMETOWN
Gold Coast, Queensland, Australia

ENTRANCE VIDEO




THEME MUSIC
"The Sickest C*nt" by Enkay1er

COMMON ENTRANCE
"The Sickest C*nt" by Enkay1er begins to play as the lights turn up all through the arena. Bobbi emerges through the crowd, microphone in hand as she sings along with the words to her rather obnoxious and crude theme song. She prompts the fans to sing along with her, to the delight of the young fans and shock and embarrassment of the older people and parents, who attempt to cover their children's ears. Bobbi slowly rolls over the barricade as she finally climbs into the ring, continuing to rap and dance terribly as the fans go wild.

Bobbi will usually take the time just after her entrance to 'spit some mad rhymes' against her opponent, just for good measure…

ALIGNMENT
Tweener


---
WRESTLING MATCH PSYCHOLOGY

Bobbi uses her strength and size to the greatest degree possible. She isn't particularly fast or athletic, but if she gets her hands on an opponent, she'll ground and pound them into oblivion. While she is not a skilled wrestler, she is a vicious and extremely tough and durable brawler.

On her own, Bobbi will wrestle a relatively clean match, but in the presence of Kenzi Grey, she will often be driven or pushed to extremes and underhanded tactics.



WRESTLING MOVES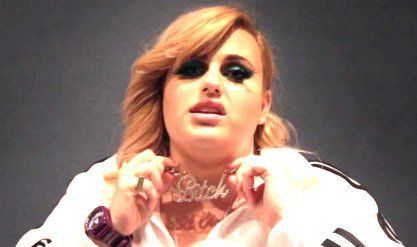 COMMON MOVES


Capture Suplex
Big Boot
Discus Clothesline
Sidewalk Slam
Running Body Block
Back Breaker
Powerbomb
Shoulder Block
Bear Hug
Body Slam
Chokeslam

TRADEMARK MOVES

Head-butt
Charging Splash into the Corner
Pop Up Powerbomb

FINISHERS

The Thunder From Down Under
(Pinning Leg Drop)
After downing an opponent, Bobbi will rebound off the ropes and execute a snazzy dance before hitting them with a massive pinning leg drop, as she counts the three. She will also hit this move from the middle rope after a short pop-lock.

Bye Bye Barbie
(Pop Up Samoan Drop)
Bobbi will catch an opponent on a dead run or as they leap at her and she will toss them into the air and catch them across her shoulders as she throws all of her massive weight backwards onto them with a Samoan drop.


---

MANAGER NAME