Post by Maya Jensen on May 19, 2017 15:46:48 GMT -5
OOC: Ok, so a few things before we start. First of all, Yeah, i had a layout but it was in HTML and since the 'dohtml' tags don't work, I can't use it. Also, the Scene pics were made that big but in the layout I was able to resize them through code. Anyone know how to do that on here? Because I don't want to have to resize them. If not, I'll try to resize them for my next RP/match Also, i do not know why, but the spoiler tags aren't working. The part below the 'end' was supposed to be in a spoiler tag, but alas it's not working.
One final note, the way i do my RPs, is that everything is offcamera unless I indicate that it is on camera. I'll do it through the narrative normally by actually mentioning the camera or that it's being recorded in some way. And yes, I mention this because I have had multiple times where someone took something that was supposed to be off camera, and thought it was on camera. Yes I know there's 'word of mouth' and all that, which I'm ok with. But if an event is supposed to be done in private thus not told to anyone else, as those events in question were, it bothers me. Oh and a few times said individual literally talked as if said even was recorded.
Awe well, just something I wanted to make note. as for this RP... though again I won't do this every time, but scene 1 is on camera, and scene 2 is off camera. But again from here on, you can tell which one is which through the narrative. Thanks and enjoy the RP.
---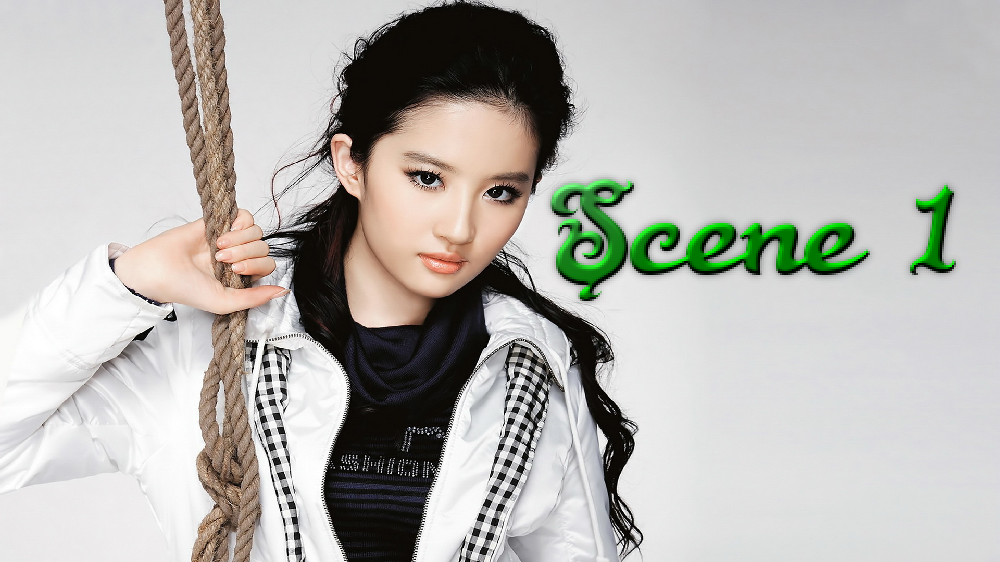 "Who am I?"
The voice echos across the pitch black area. There wasn't a person to be seen in the dark curtain that made up the area. The camera looks around for a moment until the voice suddenly speaks again.
"That is the question everyone has asked about me, even if it was but a fleeting moment to some, they've already answered that question about me. They took one look at my name and passed judgement without a second thought. To most of them, all they saw was an empty name and the promise of a fresh face in the company. While others looked on that name and decided that who I am was nothing to them. Nothing but a blank spot not even worth their time. But to those who actually know me, they know that it is not true."
A light turns on outside the camera's view, due to the darkness the camera is able to catch the edge of the light source. Slowly the camera began to pan to it's left. Inch by inch the light source revealed a wall, on this wall was a display featuring 4 championship belts and what looked to be a pink briefcase. At the bottom of the display was said pink briefcase with the words 'Miss Ladies' Choice' featuring prominently on it's side. Above the briefcase were two championship belts, one beside the other. The belt on the left had the words 'TeleVixen Championship' displayed proudly on it's design. The one on the right displayed the name Shining Star Championship on it's silver on white design. The final row in this display had two more championship titles. On the left, above the TeleVixen, was a title with the words 'Diva's Championship' etched into it's design. The final title, being next to the Diva's championship and above the Shining Star Championship was a championship with the words 'Diva's Tag Team Championship'. Below this entire display was the words 'Extreme Wrestling Entertainment Championships'.
"They know, that I am not nothing. They know that I have accomplished something that only 3 others have done in the 12 year life span of Extreme Wrestling Entertainment. I have collected every title that the brand has to offer. So they know that I am NOT nothing. They see my skills and know that a fight with me is not something to be taken lightly. After all, I AM a champion. But then you have the others who find that kink in my armor. That little thing that allows them to either stay in their uniformed state or to not take my accomplishments seriously as they all say one thing. This is not E.W.E."
As the voice speaks the final words the light above the championship display went out. Once again the scene is bathed in the darkness of the area. The voice didn't speak again just yet. Instead, a dimmer light turns on, right in front of the camera's view. What lay in front of it was not the same display case of championship belts, but a brand new display. This display had 5 empty slots but each with a label. The display was in a star shape with the bottom two slots having the labels of the Breakout Championship on the left and Chaos Championship on the right. The next two points had the Marquee Championship label on the left most point with the Tag Team Championship label on the far right. The final spot was at the top with the label of LAW championship on it.
"This is Ladies All-star Wrestling. Home of the likes of Amy Jo Smyth, The BoardWalk Angels, Amarai Reilley, Etsuko Mitsuzaka, and Sam Tolson. And it wasn't any of those girls who I defeated to win the championship belts I've earned in the past. In fact, there is not a single person on the active L.A.W. roster that I have faced in the squared circle. But should that make me inferior? Does it make me someone you should just ignore because I'm new? Is that who I am?"
The camera continues to stare at the empty L.A.W. championships display case. Slowly the sound of footsteps could be heard as someone slowly walked towards the camera. The Camera made no effort to turn towards the one making the echoing footsteps, instead just continued to focus on the display case, the voice continuing on.
"No, but I can not fault them for thinking that. None of them know who I am unless they do a little research, but even then they would have to take into consideration the results of that research. That is ok though. I knew when I signed on to L.A.W. that I would become a virtual no body to the Women of that company. I knew that despite what I had accomplished I would still need to prove myself in the company. I can't just tell them who I am, but I have to show them as well."
Slowly, the camera begins to pan to the right until the view was once again covered in darkness. The footsteps that had been echoing along the floor had ceased. Soon, the lights begin to brighten but when the view reached the visible spectrum, what we saw was not the sound of the footsteps, but instead another wall. This time, with a picture hanging on the wall. The picture featured a Validation matchup. On the left was a silhouette with the name blocked off. On the right was a picture of Starlight with her own name below it. The camera takes in this view for a moment before the voice begins to speak again.
"This is why Validation is important to me. Not because it's a pay-per-view but because this is the time of my debut where it will be my time to show everyone just who I am. But I know that I still have a long journey ahead of me. After all I am not facing someone who's well known on the roster. No, I am facing someone who is just as new as I am. Sure, you can talk about the match she was supposed to have at LAW #62, but the match never took place. I have to wonder why that even was. Did Starlight decide that she wasn't ready to begin her LAW career? Or perhaps something happened causing Mr. Dupree to cancel the match. Whatever it may be, come Validation, will be the first time Starlight steps forth in a LAW ring, just like mine. Only for Starlight, it may very well be her last."
There was a flicker in the lights as suddenly red markings were found on the photo in the camera's view. A red circle complete with a slash was now surrounding that of Starlight in the picture.
"That's right, this is Starlight's last chance to prove herself in Ladies All-Star Wrestling. If she fails to impress at Validation, then it's over. Starlight's LAW career would be gone, before it even began. So I have to wonder, exactly what Starlight is thinking as Validation draws near? Is she wondering how she can keep her job here in LAW or is she even put any thought into it, considering how this is not the only Wrestling federation she's apart of. More importantly, how is she taking this match-up? Well, that all depends on who she thinks that I am."
Again the camera pans away from the lit area into the darkness once more. This time, the darkness remains as the voice once again continues to speak.
"If she thinks that because I'm new, it will be easy for her to come out of our match victorious, then she will fail. I may be starting a new chapter of my life, but I will show everyone that I am a force to be reckoned with. I will start with Validation and fight my way through each and every opponent that will come my way. I will work hard, no matter who I face. So, who am I?"
The lights turn on revealing a girl a few days shy of 18. She wore a white jacket with a black stripe along the shoulder. Under that was a black t-shirt with a #GreenNoMore logo displayed on it and her hair was tied back in a pony tail. The rest of her outfit resided below the camera's view as the girl stared into the camera with a determined look on her face. Then she began to speak with the same voice that had been speaking this entire time.
"My name is Maya Jensen and at Validation, you will see just a small taste of what that means. So Don't Blink..."
The lights went out again cloaking the entire scene in darkness but Maya's voice continued on.
"Or You'll Miss it."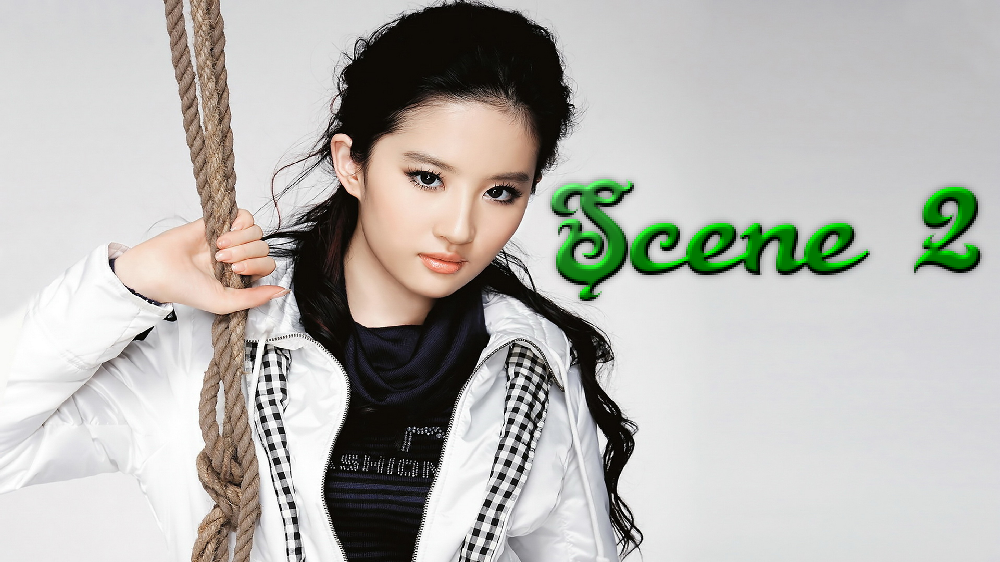 It had been over a year since one Maya Jensen has stepped into a wrestling ring. The reason behind this was not as simply as one might think. After all many factors had played into this very reason. The first being that of her old fed, run by her Mother and Stepfather, had finally closed it's doors for good. The second being Maya had decided to finish her schooling before she attempted to rejoin the world of wrestling. As for the final reason? Well, that is not something Maya likes to discuss but it's something that still plagues the young girl, even as she tries to sleep.
It's now a few days before the 19th of May. It was late at night and everyone in the Jensen Mansion was sound asleep or so it seemed as one of it's occupants was tossing and turning in her bed. This individual was Maya Jensen. Suddenly, her eyes flicked open as her upper body was flung up right, fear overwhelming her. Maya couldn't shake this fear though what she was scared of had receded to the back of her mind.
Maya's body was shaking as she looked down at her trembling hands above the covers. Her eyes had adjusted enough so that she could make them out, yet as Maya looked at her hands, an unsettling feeling gripped her as the fear she could not get rid of turned to panic.
It just can't be, her mind said but she needed a reminder. Quickly, Maya threw the covers off her as she made her way across the darkened room to where a desk sat in front of a mirror. With just as much haste she flicked on the lights as the bulbs around the mirror turned on. Maya flinched from the light momentarily before she finally was able to gaze into the mirror's reflection.
At first Maya's panic showed her eyes something else which nearly caused Maya to scream out, but it only lasted a second as Maya's true reflection shown to her. Maya took a moment to take in the details of her face. Even her large white shirt she had been using the night for pajamas. Slowly, the panic state began to subside but the fear still remaind. She shook her head again, then again as hoping that it would somehow help shake the feeling, but it still remained.
Maya finally, couldn't stand still any longer as she began to pace back in forth in the mostly dark room, only the light of the mirror given any kind of light in the room. Maya continued to pace as she tried to calm down. Her mind just wouldn't have it. She knew what the problem was, after all this was not the first time this has happened, nor did Maya expect it to be the last.
-Maya Jensen- "Just calm down... Just calm down."
Maya said the words alowed hoping they would help but again the underlining fear would not leave her mind. She wondered if remembering the incident would help, but she knew that was impossible. Her mind had put up a mental block preventing her from accessing the memories. Which was good on one aspcect, it did allow her to function during the day, but at night the night terrors had a fequint occurence.
Maya glanced to where her phone lay plugged in on her night stand near her bed. She had half a mind to give Mizore a call. Hearing Mizore's Voice always helped with calming her down, but one glance at the clock made Maya frown as she didn't want to wake Mizore up.
-Maya Jensen-
"Ugh... I can't wait to finally move out of here..."
Maya's slight frustration didn't help that underlying fear, sure she knew it'd eventually leave, but she needed to get her mind off of it. All though, Maya did believe she wouldn't be having this much problem after Saturday. As Saturday would be when she was going to be moving into her girlfriend's house, and she only hoped that Mizore being so close would help make this process go through quicker.
-Maya Jensen-
"... But she's not here... And I don't want to wake her up..."
Maya repeated her own feelings aloud. It helped to talk but despite how large her parent's mansion was, she still had that inclination to needing to keep quiet. So for now she glanced around her room, hoping to find something that would perhaps help grab ahold of her mind so she could get rid of this fear. Her eyes first happened to glance at her own EWE Championships display she thought about looking at them would help, but her eyes then looked to the Diva's Championship replica and her mind ever so kindly reminded her that the incident she couldn't remember happened right around the time she was set for her rematch clause to reobtain that very title.
So she quickly averted her eyes over to the left where a glass case stood. Inside of it was a manikin wearing what used to be Maya's old wrestling attire. This attire looked like a brown forest ninja attire. It came with a mask to cover Maya's mouth and jaw only, a brown top with no sleeves and showed off her mid drift. Below that was her brown skirt and bottoms, complete with a more ninja like shoes and brown fabric cuffs with golden belts around them. Maya quickly looked at the words she had stuck on the case. They read "Green No More".
-Maya Jensen-
"Why do I even still have that up?..."
Maya asked to herself. It was true, Maya had wondered why she kept it up, seeing how looking at it when her night terrors began only reminded her of the incident. Not that she could recall specific details, but she knew what had happened. The doctors were very clear on that.
So Maya continued to pace as she looked around her room trying to see if anything she could use to get her mind off her problem. But it was no use. Sure she could grab her New Nintendo 3DS XL and play a game but that wasn't what she wanted to do either. She then thought about getting on twitter, she knew some of the other LAW wrestlers were up this late perhaps she could talk to one of them? But no, she didn't really know any of them, and the thought of her opponent at Validation catching one of her conversations sent a shudder down her spine. This was not something she wanted Starlight or any of the her other future opponents to know about and possibly use against her.
-Maya Jensen-
"... I don't want to look weak."
Maya just continued to pace. The idea of looking so weak for her debut match was not something she wanted. After all she already had a bad enough time in Extreme Wrestling Entertainment thanks to a particular problem. It wasn't the exact same as what was causing her fear right now, but it was what caused the incident to happen in the first place. Maya did not want anyone in LAW to find out about that problem.
-Maya Jensen-
"Then why did you bring up your accolades in EWE if you didn't want them to know?"
Again Maya said her thoughts out loud as she was referring to her video shoot she did a few days prior. She was sure that if someone just looked through the EWE archives, which was still up, they'd figure out exactly who she was...
-Maya Jensen-
"...No, who I used to be."
Maya shook her head. This line of thought was not getting her anywhere. Her eyes then glanced at her phone again.
-Maya Jensen-
"... maybe just a text?"
Maya slowly walked over to her phone. She needed to get this Night Terror under control. Hidden under that blanket of fear, she knew that sending Mizore a text would also wake up Mizore, unless she didn't respond at all. But maybe just sending her a message would be enough?
So Maya picked up her phone and slide her finger on it's touchscreen to unlock it. She smiled slightly as Mizore's face greeted her on her background. Maya then navigated to the messages portion and started up her text. At first it was just a small one, but her brain wasn't convinced enough as she didn't wait for a response and already began on another text message, then another, then another.
Finally, as she worked on yet another text, her phone began to ring, as the phone indicated it was Mizore calling her. Oops, guess she did wake her up. So Maya answered the phone.
-Maya Jensen-
"... Hello?"
On the other end, Mizore's voice came through.
-Mizore Payne-
"You know, I told you already I don't mind you waking me up if you're having Night Terrors again."
Maya did an involuntary nod, Yet just hearing Mizore voice already began to work it's soothing magic.
-Maya Jensen-
"...I, I'm sorry. I really hate waking you up."
-Mizore Payne-
"It's fine, baby."
Maya couldn't help but notice the tiredness in Mizore's voice, but she knew Mizore was ok with the call. So the two continued to talk and Maya's fear eventually left. Soon after that, they both gave their good nights and Maya went back to sleep her thoughts on Mizore and how she couldn't wait for Saturday.
---
-LAW Record-

Win: 0

Losses: 0

Draws: 0

-Championships-

N/A

-Next match-

Validation 2017

Date: 5/28/17
Location: AT&T Center, San Antonio, TX

Opponent(s): Starlight

At Stack: Starlight's career(if she no shows)

Stipulations: Single match