Post by Nova Sinclair on Aug 29, 2017 20:45:37 GMT -5

Name:
Nova Rain Sinclair
Nickname(s)
: None as of yet
Gimmick:
Rich, self-centered bitch type. While the wealth she was born into has never gotten to her before, recently it became all too aware to her that because she has always had everything she ever wanted, that she will always get what she wants simply because she deserves it and has never known anything different. She's now super cocky and arrogant and will stop at nothing to get what she wants and thinks she deserves.
Pic Base:
Bella Thorne
Age:
21
Height:
5'5"
Weight:
125lbs
Hometown:
Fall River, Massachusetts
Theme Music:
Fancy by Iggy Azalea
Common Entrance:
**updated entrance coming shortly** (Note: if entering after her opponent, she'll stare across the ring confidently at her opponent)
Alignment:
Heel
Common Moves:
-Headscissors Takedown
-Tilt-A-Whirl Slam
-Suicide Dive
-DDT
-Tornado DDT
-Superplex
-Diving Crossbody
-Frankensteiner
-Hurricanrana
-Moonsault
-Springboard Moonsault
-Asai Moonsault
-Diving DDT
-Diving Elbow Drop
-Flying Thrust Kick
-Spear
-Bulldog
-Side headlock
-Baseball slide
-Slingshot High Crossbody
Trademark Moves:
None as of yet
Finisher:

Super Nova- Leaping somersault off the top rope into a double knee drop to a downed opponent
Ring Attire:
Supporting Characters:
Liza Renee Sinclair- Nova's mother. She has always encouraged Nova to be her own person and live her life the way she sees fit, never once trying to steer her in a direction that Nova did not want.
Nova's Personal Staff:
Security/Body Guards:
Dominic "Dom" Davis- One half of the male bodyguards/security staff for Nova. Hired strictly to protect her from any and all threats to her safety. While he is intelligent in his own right, he brings the brute strength between the two men.
Shaun Olson- Second half of the male bodyguards/security staff for Nova. Also hired to protect Nova from any and all threats to her safety. His intelligence is his greatest asset, but he is also trained in combat and should not be taken lightly by any means.
Reagan- Last name unknown. Hired for her known dangerous and rumored sometimes lethal capabilities. She does not talk, and no one knows why. Every move she makes is made to intimidate the person she is up against. She protects Nova at all costs, handling both the male threats(if Shaun and Dom require her help) as well as the female threats, as Shaun and Dom will not go up against a woman unless absolutely necessary. And with Reagan, that has never been necessary as of yet.
Willow- Nova's personal interviewer. She is fresh out of college having majored in journalism. She is perhaps Nova's biggest fan, and shows a clear biased towards her, which is why she was hired. Not to mention the fact that Nova now thinks she deserves better than any other interviewer could possibly give her. Willow asks all the right questions(most of the time) and believes that Nova is the real star.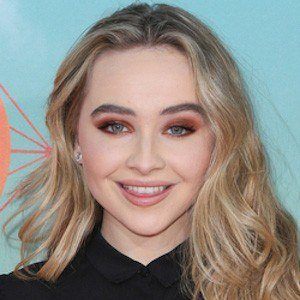 Mia Monroe- Nova's personal ring announcer.