Post by The Circle Television Network on Aug 5, 2016 14:55:41 GMT -5
The Chronicles of Empire City
Chapter I: The Beginning


Empire City was a sprawling metropolis like nothing the world had ever seen. Towering spires of aluminum and glass reached high into the heavens, their mirrored surfaces reflecting the clearest of blue skies. The massive walled city stretched for hundreds of hundreds of miles, a mix of urban sprawl, bustling suburbs, and lush wilderness. The massive city had risen from the mighty and ancient city of Rome, enduring for centuries and outlasting all other dynasties. While others collapsed into ruin, Empire City prospered and flourished, putting it's faith in the multitude of Gods and Goddesses that made up its fabled pantheon.

People had come to the city from all walks of life to escape the wastelands beyond. Their societies had failed them…their Gods had not been as powerful as those that had protected Empire City. Jupiter, Neptune, Juno, Mars, Venus and the savior of Rome itself, the mighty Superious. Temples erected to these titans were as numerous as the stars in the sky…but those fabled Gods and Goddess of old had begun to fade into myth. Empire City was changing…but not for the better.

New Gods had begun to emerge…at least gods among men. Meta-humans, some with powers beyond belief. These powerful beings had crippled the once shining city, casting a dark shadow over its glorious past as a darker future began to emerge. Prayers to the Gods of old went unanswered and soon people began to abandon the old ways…the old beliefs…until all but one remained; The Church of the One God. This religion was as old as Rome…older even, advocating the existence of a single all-powerful God…a God with a plan for us all. However, even those dwindling number of believers had come under attack. Empire City's new Gods were jealous and now sought to stamp out what remained of the city's hope…
---
Madison ChapelEmpire City
Chapter II: Faithless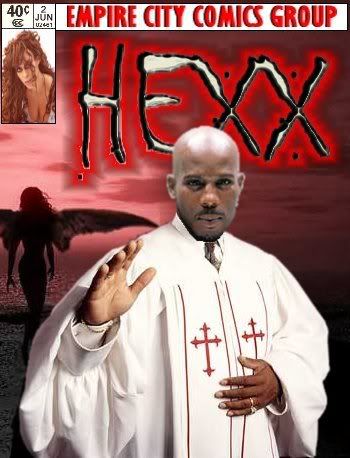 Father Brandon Knight wiped his brow as he looked about the ever-shrinking congregation. Over the past few months he had watched as One God followers had slowly deserted the faith. The emergence of meta-humans had shaken the core of the church just as it had all but destroyed the belief in the many-Gods faith. Making matters worse, One God Churches throughout the city had now come under direct attack as a series of fires had ravaged them, scaring off what remained of their remaining faithful. Brandon did not blame them…it had become harder and harder to believe in the word as these meta-humans squeezed the life from the city, destroying their way of life. Even his own belief was beginning to crack under the tremendous weight.
He spoke the words…he read from the books…but his heart was no longer in it. He hoped that those who had remained faithful could not see the conflict within him. Regardless of whether the One God existed or not…the few that believed depended on him and came regularly to hear him and draw what strength they could. Their numbers were so few that now he knew mostly all of their faces. The young and the old, all rapt with attention…all hanging on his every word…believers all…all except one…
The young girl with the raven black hair and the caramel skin had been coming for weeks. She always sat alone in the back and listened to each and every sermon. She was never disruptive, but he could tell from the sour looks she gave that she was not among the faithful. Why did she come? Did she want to believe? He doubted it, at times he preached his sermons just for her in the hopes that he would reach her, but she had no more passion for his words than he himself had. It was perplexing…amazingly perplexing.
On this day, as he finished yet another less than enthusiastic sermon, he had made up his mind to meet this curiosity among his flock. As he finished, he turned over responsibility to Jacob Phills, his alter boy, as he hurried down to try to catch the girl before she vanished as she always did. He politely pushed his way through the members all seeking to bend his ear, excusing himself until he finally caught her at the door. "Miss! Please!!" He reached for her, barely touching her arm. The girl turned abruptly, her brow knitted tightly as she glared at him. Brandon raised his hands, "Sorry…please forgive me. I only meant to speak with you."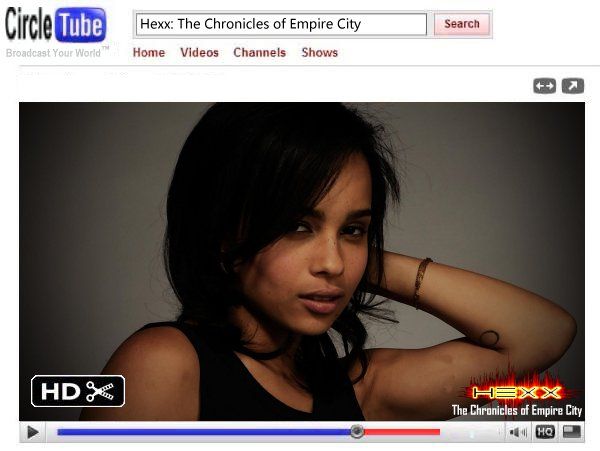 The girl's intense gaze softened, but only just barely as she stood back and folded her arms across her chest in a most defensive manner. "Father…" she said, with callousness dripping from her tongue, "…I listened to your lies with the rest of the fools for well over and hour. What more could you possibly have to say?"
Brandon tried not to be taken aback by the woman's brashness, but it was not quite the reception that he expected. He took a deep breath, and nodded, "I get it…you're not a believer…"
The girl's big brown eyes searched his face as she stood there in silence. Finally she cocked her head to the side and gave the smallest smile. She leaned in as she whispered to him. "I'm not a non-believer Father…I know that the One God exists."
This was even more confusing, "What? I…I mean…you don't seem to be into it very much. I was just wondering why you continued to come. I see you here, week in and week out. I just wanted to know…why?"
The girl's smile turned cold, "I came to see His churches die. You have to know, yours is one of the last…"
Brandon's blood ran cold as he looked into her eyes and saw the malice there. He stepped towards her, his old instincts taking hold, "Are you the one? Are you the one burning the churches?"
The girl stepped back, staring at him with her fists tightly balled at her sides. "You don't even believe anymore Father…I can hear it in your voice! Why do you even care?"
Brandon stood there, staring at her, rooted to the ground by her question to him. He had wanted to grab her and hold her there until the police could come and question her for her suspicious behavior and her damning words, but something stayed his hand…something he could not quite understand. Even as he spoke, it was this new and strange sensation that now moved him and guided his words, "He still cares for you…he cares for us all."
The girl stumbled back with the oddest expression on her face. It was as if she had seen a ghost. Before he could follow, the girl turned and dashed from the church, throwing open the doors as she barreled through them. For a moment, he stood there stunned and unsure why, but as soon as his senses returned he ran after her. He ran through the doors only a few moments afterwards, but the girl was nowhere to be seen. He looked left and right, but the streets were nearly empty. He ran his fingers over his head, unsure of how he could have possibly missed her.
As the rest of the parishioners exited, he reluctantly turned his attention to them. Shaking their hands and doing his best to not appear as confused by the earlier encounter as he actually was. What had happened…what had he experienced?
---
Madison Chapel
Empire City

Chapter III: A Time to Kill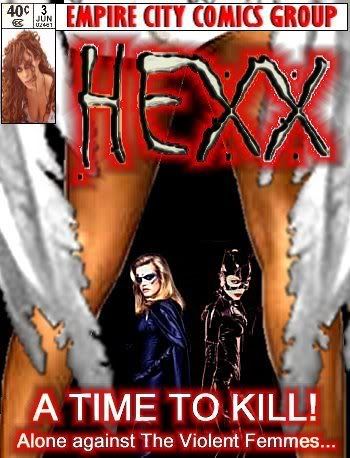 Brandon sat in his study inside the church later that night, his mind still on the encounter with the girl. He had stared at the phone for hours, contemplating picking it up and calling the police…but something stayed his hand. Was it the same invisible force that had moved him to say the words he had spoken to the girl…the words that had so affected them both? He put his hands together…his fingers slowly remembering their old form as he bowed his head for the first time in months and spoke to his Father, "God…please, give me a sign…something. Show me that I'm on the right path, I…"
He paused as he felt eyes on him, turning to find Jacob there with a broad, yet apologetic smile on his face. "I'm sorry Father…it's just been so long since I've seen you pray."
Brandon couldn't help but to smile at the boy, "It's been too long Jacob…it's been much too long." He waved for Jacob to run along, "Go, finish up out front and head on home for the night, okay?"
Jacob's face lit up as he let out a loud "YES!" and ran to the front to finish tidying up.
Brandon turned back and tried to renew his prayer, but his mind was consumed with thoughts of the young girl who had affected him so. He spoke aloud, "…another time Father." He sighed as he picked up the phone and dialed the number to the Empire City Police Department's Detective's Division, it was a number he knew by heart. He waited as the phone went to voice mail, "Hey…Stacey, it's me…Brandon. I wanted to call you about a girl I saw today. I…I'm not sure, but she may have something to do with the church burnings. I…"
CRASH!
Brandon stood, startled by the sound and then Jacob calling for him…
"HELP!! FATHER BRANDON!! PLEASE!!"
Brandon dropped the phone and ran out, pulling up short as he saw a most curious sight…and one that made his blood run cold. Jacob stood in the clutches of two women…or what might have otherwise passed as women. These two weren't humans…they were metas. The taller of the two held Jacob in her clutches, lifting him easily off the floor with one hand…long vicious looking claws aimed at the boy's throat. The woman's companion with long flowing black locks of hair…and in her hands danced ethereal blue flames, produced from thin air.
Brandon shuddered, "W-What in God's name…"
The clawed woman spoke up, "God? Goddesses you mean, right?" Both women laughed as they looked at one another. "Maybe you should get down on your knees and start praying to us? Isn't that what you do…priest?!"
Brandon bolstered himself, trying to find the strength to confront the two, even as his eyes searched for a weapon he could use if need be. "Please…let the boy go."
"GET DOWN ON YOUR KNEES PREACHER MAN!" The tall woman with the claws screamed. "I'll tear out his fucking heart!"
Brandon collapsed onto his knees as quickly as he could, doing whatever it took to save the boy. "HERE! PLEASE! LET HIM GO…I…I beg you!"
The tall woman laughed as she looked over at her partner, "Did you hear him Vixey? He wants us to let him go."
The dark haired woman smiled as the fire she made sent shadows dancing across her face. "Should we do it Ree? Should we let him go?"
The taller woman smiled viciously, "I think we should…we should let him go…" Before Brandon could even process what he was seeing, the woman with the claws tossed Jacob into the air as her partner hurled a ball of blue flame at the screaming boy…
"NOOOOOOOOOOOOOOOOOOOOO!!!"
Brandon's scream was drowned out as the fire hit Jacob's careening body and it went up like a Roman candle, crashing into the wooden pews and sending them up in a magnificent ball of fire that immediately began to consume everything around it. Brandon jumped to his feet and ran towards the spot where Jacob had fallen, but the flames were too intense and all he could do was fall back with his hands up to protect his horror-stricken face. As he stumbled back, he felt himself lifted off his feet.
The woman with the claws held him easily off the floor with one hand as his feet dangled. She put her claws to his throat, "We let him go…just like you wanted. Do you want us to let you go as well, Preacher Man?"
The doors to the church were thrown open behind them and as they turned, only Brandon recognized the girl who stepped inside…the girl from earlier. Was she with them?
"Who th' fuck are you girlie?" the tall one asked, answering the question that Brandon had wondered.
The girl looked at Brandon, then back to the two women, "I came for the Priest…you can burn the rest. I don't care."
The dark haired woman stepped towards the girl, holding out her arms as the flames in the palms of her hands intensified. "What's to stop us from burning you too bitch?!"
"GET OUT OF HERE GIRL! YOU RU…OWWWWW" Brandon's attempt to tell the girl to go was cut short as one of the woman's long claws dug deep into his shoulder.
"I warned you." the girl said, almost plainly as she stalked towards the two.
The dark haired woman snickered as she reared back and hurled a bright blue ball of fire at the girl. Brandon's mouth dropped open as he watched the girl shrug her shoulders and massive feathered wings seemed to materialize, folding in front of her and deflecting the fire away, sending it high into the rafters. Apparently, he wasn't the only one who was left in a state of shock.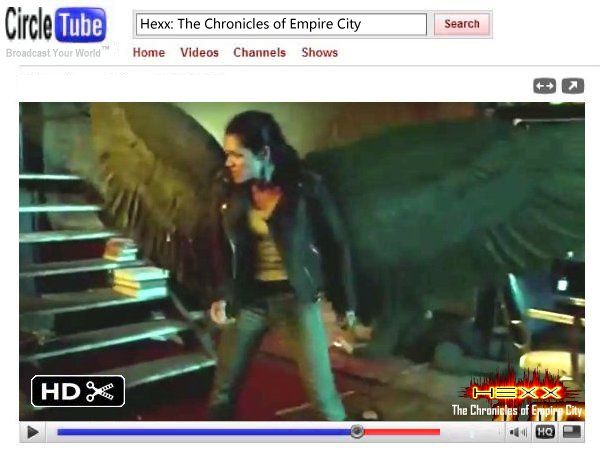 The breath was nearly knocked out of Brandon as he was unceremoniously dropped to the floor by the clawed assassin. He grimaced as he tried to catch his breath, watching as partner hurled ball after ball of flame that was warded away with ease, the last one smacked away and sent careening back at the woman, hitting her in an explosion of flames that sent her crashing into the pulpit.
The dark haired woman screamed as her partner rushed to her side, trying to get through the flames that blossomed all around her partner who had been knocked nearly unconscious. Brandon struggled to get up, but the pain in his shoulder hit him like a speeding truck and he fell to his knees. He felt himself being lifted, even as the billowing feathers of the girl's magnificent wings shielded him from the licking flames. He looked over as the girl glanced at him, "On your feet Father…unless you're ready to meet Him face to face tonight."
Brandon found his strength as he got to his feet, trying to move as quickly as he could. Suddenly he was knocked to the floor and sent skidding into the wall. He looked up as he saw the woman with the vicious claws riding the back of the winged girl, screaming like a lunatic as she slashed at her with the razors at the ends of her fingertips. Brandon's breath caught in his throat as he heard the girl scream and then gurgle as her throat was slashed, blood spraying like a fountain. She fell to the floor and the tall woman drove her claws into the girl's chest again and again, ripping and tearing at her in a rage.
Brandon scurried back against the wall as the woman turned on him, flicking the blood and gore from her claws. She started to bare down on him, "NOW YOU DIE PREACHER MAN!!" Before she could reach him, the creaking of beams giving way caused her to jump back. A portion of the roof collapsed and fell between them. The woman started to go over the burning ruin, but the screams of her partner caused her to pull up short. She turned to the cries behind her, then turned and looked at him one last time, hissing as she disappeared into the darkness.
Brandon got to his feet, running for the door…then he paused, and looked back inside…to the place where the miracle he had been waiting for lay in a ruined heap. It was a sign…it was proof…proof that would restore the hopes of the people everywhere.
He covered his head as he dashed back inside…
---
Madison ChapelEmpire City

Chapter IV: The Morning After
As firefighters began to sift through the ashes of what remained of Madison Chapel, many of the police who had arrived on the scene were forced to turn their attention to keeping onlookers out of what could have been a potential crime scene. A pair of soot covered firemen came running out of the burned out husk of the church and spoke with the Fire Chief, who acknowledged what they said with a grim nod. He sent the pair on their way and walked over to a plain-clothes police officer leaning against an unmarked squad car.
"Well sweetheart… you might want to call all the boys with the yellow tape…there's a body inside." He tipped his hat to her. "Your show now Detective…"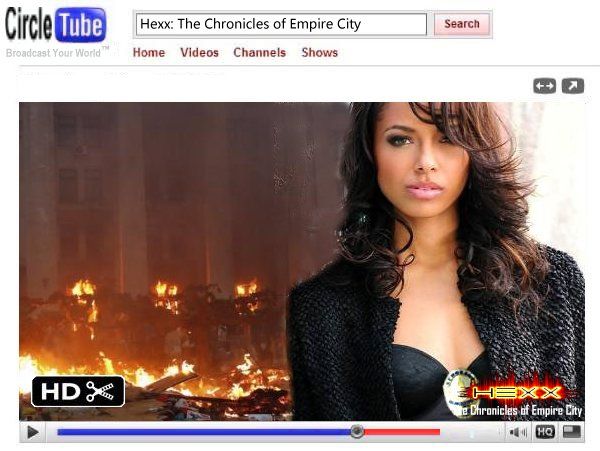 "I'm going to need a fire investigator from you Charlie. Get me Sweeny if you can."
The Fire Chief stroked the beard stubble on his chin. "Sweeny's working a case on the Upper-East side…" he grinned at her "…but maybe I could…"
She held up her hand, obviously in no mood to play games with him. "Get me Sweeny. I want this shit done right. That crap up town can wait. Some rich kids playing with matches!" She turned to the church and frowned. "This isn't an accident… it's murder…"
The Fire Chief stood beside her, surveyed the damage with a nod. "The church burnings from a few months back." He sighed. "You know that the City isn't going to waste a whole lot of time on this thing. One God Churches…not so popular these days…"
She nodded. "I know, then again, neither is murder." She turned back to him one last time, her large eyes flashing in the lights of the emergency vehicles. "Call in Sweeny…do whatever you have to. I need to know what happened here tonight."
He nodded. "Okay Stacey, I'll smooth it over with the Department."
She gave him a slight smile and a curt nod as she walked back around and got inside her car. She sat there for a moment, staring at the remains of the church, her mind wandering back to a time when she herself was a member here.
Stacey Jordan had grew up in this area of town. She had attended regular services at this very Chapel as a child…before things had changed and people had turned their faith elsewhere. Those had been happy times for her, but she hadn't thought back to them in several years. Her job had become all-consuming and now there was little time to spend reminiscing in the old neighborhood. She channeled most of her effort into keeping the place from tearing itself apart. The destruction of this church was like the driving of the final nail in the coffin for this area of town. Hardly anyone gave a damn about Madison before, and now if she was right, the last man that did care was dead.
She picked up her radio and called in. "Dispatch, this is Detective Jordan, we need to wrap this place up. I'll need three additional units and a meatwagon down here. I'll also need you to get me the last known address on someone…Brandon Knight…" She paused. "…and his next of kin."
---
Madison Village East
Empire City

Chapter V: Where the Path Leads Next…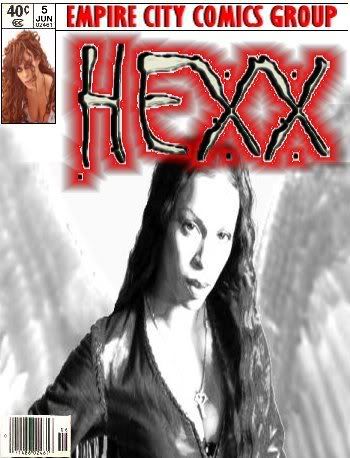 Several blocks away, Brandon stood by his window, watching as fire department units finished extinguishing the fire at his church. He could see police and firemen milling around what remained of the place where his church once stood…along with the body of Jacob Phills. That was more agonizing to him than the loss of a building of wood and plaster. Given the chance…he'd rebuild the church. However, the life that was lost tonight, that could never be replaced.
He turned and looked at the bloodstained body on his couch, her wings splayed out. He didn't know why he had pulled her body from the building. At first he had thought that he'd use it as proof that God and his angels did actually exist, but in the end he had decided against it. He had carried her body away from the scene under the cover of darkness. As he stood looking at her now, the question of what came next loomed large.
There were two questions that needed answering;
Why were the churches of the One God being targeted, and who had sent the assassins who not only had orders to burn the place to the ground, but to do it with him still inside?
There was no doubt that the two were interconnected. If you answered one… the answer to the other wouldn't be far behind. All the same, he was still no closer to answering either of them. Even though his faith was now as strong as it had ever been…despair seemed unavoidable.
He walked over to the couch and stood over the girl's angelic form. Her body was slender of build with a light colored complexion. He knelt down beside her and reached up to pull the long dark curls of hair from her face. Even though her face was burned, he could see what a beauty she had once been…now far removed from the angry young girl who sat in the back of his church and mocked him. She was every bit as lovely has he would have imagined an angel would be, right down to her wings, that were still pristine despite the intensity of the blaze.
Brandon wondered what it all meant…if it meant anything at all, yet one thing did remain, he'd have to put her body somewhere else before long. It wouldn't take the police long to come looking for him to inform him of the fire. The question would be whether he would tell them what had really happened there or not. This body would be convincing evidence in his favor…but what would become of it once he told his story? The idea of it being violated by someone less reverent than himself horrified him, even more than the thought of telling a lie to cover it all up.
He grimaced as he made up his mind. The body had to be hidden away for now. He reached underneath her, but even as he did, her huge wings seemed to tremble, then flick outward. Brandon was flung across the room like a rag doll, as he slammed against the far wall. He grabbed the back of his head and neck and held it in pain as he fought the approaching brain fog that threatened to send him down into unconsciousness. For a moment he thought that he was in the midst of a dream and his mouth fell open in a mixture of surprise and fear.
Even as the wings trembled and fluttered, the woman's body arched upward, contorting horribly. Her wounds seemed to burn white hot as a light so brilliant that it couldn't be looked at shown through them. Brandon was forced to cover his ears as a piercing scream escaped her which seemed to emanate from everywhere and nowhere at once.
Brandon attempted to cover his ears as he fell to the floor and closed his eyes. For a moment he couldn't tell whether the ear shattering noise had ended or not. His entire body seemed to resonate with the sound. Cautiously, he removed his hands as he looked up and saw the woman down on the floor on her hands and knees, looking directly into his eyes.
"My God!" Even as Brandon scrambled back, she rose from the floor and up to the back of the chair, as her wings buffeted the room. Brandon staggered against the wall and stood there taking in the entirety of the scene. The woman's face and body was again unmarred, only dried blood spatters and burned torn clothing remained to tell of what had happened to her.
The woman looked down at herself, then moved an arm to cover her exposed breasts. Her large hazel eyes, which seemed to glow with an unnatural light of their own, settled on him. "Do you have a shirt Father?"
Brandon didn't move or even breathe as he stood there, awestruck. Finally he was able to speak. "W-who…who are y-you…?"
She merely glared back at him. "The half-naked woman in your house…asking for a shirt…"
---
Several minutes later, Brandon stood outside his bedroom door as he waited for his unusual houseguest to finish showering. He stood there fiddling with his hands, eager to see her again…eager to speak with her. When he heard the water shut off from the shower he called out to her from behind the closed door. "I have clean shirts hung up in the closet to the left of the bathroom door. Feel free to help yourself to whatever you like…anything, anything at all…"
He waited for a reply, but it only came in the form of the closet door opening. He nodded as he kneaded his hands nervously. "I-I have so many questions for you. I've waited for what seems like a lifetime for this. I feel like Moses, when he stood on the mountain and spoke to God!" He smiled to himself. "You probably have no idea." He smirked, "Well, I suppose you were there…you probably do."
Finally there came a reply from behind the door. "I suppose I'm not quite as easy to impress as you are…"
He chuckled. "Yes…after standing in presence of the Almighty…the rest must certainly pale in comparison." He struggled to find the words. "You know…I…"
KNOCK… KNOCK… KNOCK!!
His heart leapt into his throat as he heard the loud banging on his door. Brandon couldn't remember the last time that he entertained a guest here, or if he ever had at all. Jacob was the only person who had ever come there. Now that he was dead…
KNOCK… KNOCK… KNOCK!!
The knocking became more urgent and he turned to the bedroom door and whispered as softly as he could. "Wait there, I'll deal with it and send them away…"
KNOCK… KNOCK… KNOCK!!
"MR. KNIGHT…EMPIRE CITY POLICE DEPARTMENT! OPEN THE DOOR!"
Brandon paused, but he already knew what this was about. The burning of the church…and Jacob's body left inside. They would want to talk to him, might even take him downtown to talk. It was the last thing that he wanted, but it would have to be done, sooner or later. He started to head to the door when he glanced over at the couch and saw the bloody smears all over the sofa cushions. Outside the door he heard the jingle of keys.
"There's no answer… open it up…"
Brandon called out. "I'M HERE!! ONE MOMENT!!" He pulled off the bloodstained throw cover and hid it behind the sofa. Next he hurriedly flipped the cushions over, doing what he could to cover the mess that had been left there.
KNOCK… KNOCK… KNOCK!!
"MR. KNIGHT! COME TO THE DOOR!"
Brandon ran to the door and opened it. "I'm very sorry officer I…" He paused as he saw Detective Jordan standing there beside another uniformed officer. Immediately his demeanor changed. "Stacey…I…I haven't seen you in…"
Stacey turned to the uniformed officer and dismissed him. She turned back to him with a relieved look on her face. "It's been a long time…but, I have bad news. Can I come in?"
"Well, I…" Stacey had started to walk in, but she paused as she looked at the couch. He saw her staring at it and he quickly moved to straighten it up. "I haven't had a chance to straighten up and…"
"Brandon? Who's there?"
He froze in fear as he heard the door open behind him and the sound of footsteps coming from the bedroom. He turned, expecting to have to explain what was sure to be the unexplainable to a shocked police detective, but instead he was the one who was shocked. His guest walked out of the bedroom wearing nothing but one of his shirts that came down just pass the middle of her thighs. Her hair hung down in long lovely dark curls. However, what was more striking, her broad wings…were gone.
Brandon was totally speechless as she walked over to him and threw an arm around him and gave him a kiss on the cheek. She turned her attention to Stacey who began to blush noticeably. "Who is this honey?" She looked at him playfully. "You aren't messing around on me are you?"
Stacey looked at her and then at Brandon, then back again before she managed to say anything. "Err…I'm Stacey…Detective Stacey Jordan, Empire City Police."
She stuck her hand out and shook Stacey's hand. "Anka…" She looked at Brandon quizzically and then back to Stacey. "…what's this about officer? Has something happened?"
Stacey stared at the woman a few moments more and then turned back to Brandon. "It's the chapel… it burned to the ground last night. I'm surprised you didn't see or hear it from here…but…I guess you were a bit busy." She watched his reaction and then she continued. "We found a body inside. I was worried that…" She paused and then corrected herself. "We thought that you might have been there."
Anka quickly spoke up. "No…Brandon was here with me last night." She looked at Stacey pointedly. "Do you know who it is? Whether or not it was an accident?"
Stacey looked at Anka again, studying her face even as she answered. "No…we don't have any information yet, but I've put the best investigator available on it." She paused for a moment as she attempted to gauge what she was seeing. "I was going to have you come to the station and give us a statement…but…" She looked at the woman standing by his side. "…if you've been here since last night…" She looked back at Brandon. "…together."
Brandon hated lying, especially to Stacey, but this was an evil that he would have to commit for now. "Yes…we were here…all night." He found it difficult to look her in the eye as he told the lie, but he managed. "Just let me know what you need me to do?"
"Just come to the station later…" She turned to Anka. "…both of you…Ms.?"
Anka smiled curtly. "Jarius."
Stacey nodded and turned back to Brandon. "Fine then, I look forward to seeing you both at three?"
Brandon nodded. "Yes, three is fine, I…" Before he could finish, Stacey turned and walked off and he watched her go until she rounded the corner.
Anka arched her eyebrow. "Hummm…feel that sexual tension! Do you feel that? I felt it!" She grinned at Brandon. "Aren't you suppose to spare the rod Father?"
Brandon sighed as he closed the door and turned to her. "Anka Jarius...what is that, Hebrew?" He looked at her and nodded. "And the trick with the wings…?"
She shrugged her shoulders as they seemed to appear and disappear again through the ragged tear that was now visible in the back of his shirt. "Sorry about that…" She patted him on his shoulder, avoiding the bandaged one. "…but you know what they say Father, the Lord giveth and the Lord taketh away."
Brandon turned to her and stared at her oddly. "What kind of angel are you?"
She threw back her head and gave a hollow and mirthless laugh. "Angel? I'm no angel darling…I'm about as far from it as you can get."
Brandon frowned. "But the wings…you came back…you came back from the dead!"
Anka perched herself on the arm of his chair. "A curse...some sort of hex placed on me by your Father. His idea of a joke." She looked away and gave another laugh, though halfhearted at best. "He's got one Hell of a sense of humor doesn't he?"
Brandon came over and knelt down beside her. "I don't understand…I mean, what's going on here?"
She shook her head and looked at him pointedly. "I told the others like you to give up trying to convert people but they didn't listen. There's not much more to it than that."
"But why are you here? What do you have to do with what's happened? What role do you have to play in God's plan for me?"
The look on Anka's face grew deadly serious. "If you're lucky…none at all! Like I told you before, He has a sense of humor that I doubt you'll find very appealing. If barely getting out of that place last night with your life wasn't enough for you, maybe you could take a trip out that window and find out just how funny He can be, face to face."
Brandon glared at her. "What are you saying? Is this some sort of test?!!" He stood up indignantly. "My faith won't be shaken! Not again! CERTAINLY NOT NOW!!"
Anka got to her feet as well and stared at him. "Then you're a goddamn fool!" She rolled her eyes, "The last righteous man in all of Empire City…" She gazed up towards the heavens. "…you haven't lost your touch at all." She looked back into his eyes… "The question now is, are you fool enough to stay on the path…even without knowing what He has in store for you next? I tell you this Father, if I had known a fraction of what I do now…when I died…I would have never wished to be brought back!" Anka's gaze broke from him as the smallest chuckle escaped from her. "What a fucking joke…He still cares for you…He cares for us all…"
Brandon stared at her, remembering the words that he had spoken when he first met her, before the church burned. "Tell me…tell me your story…I want to know…all of it…"
She looked at him, all manner of emotions crossing her face all at once. Finally she looked away and she nodded, "You want to know my story…you want to know of the cruelty of our Father? Very well…take a seat…it's not exactly what I'd call a short story…"
---
EPISODE CREDITSCAST (In order of appearance)
Father Brandon Knight … Trace VanReardon
Anka Jarius … Kenzi Grey
Hot Church Girl … Brittany Williams
Pushy Church Guy … Parker Van Peters
Jacob Phills … Emos Dikdaed
Ree (Reaver) … Melissa Reeves
Vixey (Vixxxen) … Katie Anderson
Fireman #2 … P.V. Peters
Fire Chief "Charlie" … Bruno Alexis
Detective Stacey Jordan … Nina Stokes
Uniformed Officer … P. Van Peters
Directed by … DubbleFC
Screenplay by … Ron B.
Produced by … CTN Television Studios
Casting by … Maleek Raheem
Music by … Pedos Candy